Overview
CREATOUR is an incubator/demonstration and multidisciplinary research initiative, supporting collaborative research processes. The three-year project aims to connect the cultural/creative and tourism sectors through the development of an integrated research and application approach to catalyzing creative tourism in small cities and rural areas throughout Portugal.
Creative tourism involves active learning experiences enabling self-expression and creative skill development, with a more extensive relationship between tourism and creative industries emerging, and with platforms making the distribution of this content possible. An essential feature in this process is the firm link of creativity to place and its embeddedness in the local milieu, promoting the visitor an immersion experience within the local culture and local institutions and generating economic and social added value to the region.
CREATOUR involves five research centres working with a range of cultural/creative organizations and other stakeholders located in small cities across Portugal in the Norte, Centro, Alentejo and Algarve regions. CREATOUR's design builds on a twofold approach – theory and experimentation – which explicitly nurtures applied experimentation and the implementation of Pilots that diversify tourism offers and deepen connections between cultural/creative and tourism organizations in these areas.
The project aims to develop a sustainable creative tourism sector to boost tourism in small cities and rural areas as well as to contribute meaningfully to local cultural vibrancy and holistic development in pilot communities. It is informed by theoretical and methodological approaches from cultural/creative sector development, tourism, and regional development. It is organized using the key dimensions of support to enhance value for creative sector development as a framework: 1) build knowledge and capacity, 2) support content development and link creativity to place, and 3) strengthen network and cluster formation.
CREATOUR integrates with and explicitly addresses National and Regional Smart Specialization priority areas while building on three interlinking dimensions of recent cultural/creative industries development in Portugal: 1) the development of artistic and creative industry hubs ("arts centres" or "creative factories") in former industrial factories or in restored heritage sites in many small cities; 2) the (re)vitalization and valorization of tangible and intangible cultural traditions; and 3) the growth and development – and heightened visibility – of culture- and design-related creative products. CREATOUR will build the capacity of cultural/creative agents to develop, implement, and refine an array of attractive creative tourism experiences and will have a direct applicability for regional sectorial strategies and public policies.
This project will be pursued in an open international context, continuously engaging with creative tourism researchers and initiatives globally and advised by an international Advisory Council.

Objectives
The project's overall objective is to develop and pilot an integrated approach and research agenda for creative tourism in Portuguese small cities and rural areas.
Specific Scientific Objectives
To improve the level of knowledge and systematic analysis about creative tourism in small cities and rural areas in Portugal
To understand the processes (under different conditions and situations) through which creative tourism activities can be effectively developed, implemented, and made sustainable
To understand how an integrated approach to creative tourism may provide feasible options to improve the stability of cultural/creative organizations of small cities and rural areas
To assess the multidimensional impacts (economic, cultural, social, environmental) of creative tourism activities in small cities and rural areas on cultural/creative organizations, on tourism, and on local development generally
Specific Application Objectives
To develop strong and sustainable partnerships between public and private stakeholders in each region to enhance the positive impacts of tourism for local and regional development and residents' daily lives
To contribute to the diversification of tourism offers by creating memorable, unique and linked‐to‐place creative experiences for tourists
To capitalize on new technologies (e.g. smart phone app, Augmented Reality) to provide contemporary creative experiences that meet the demands of creative tourists, based on cultural and historical heritages and local identities
Key Activities
Three interlinking dimensions are core to the CREATOUR's incubator/demonstration dimension: IdeaLabs, Pilot Initiatives, and Strengthening Network/Cluster Formation. These dimensions are informed and guided by multidisciplinary Research activities, knowledge-advancing Annual Conferences, and the development of a range of Publications and other outputs.
IdeaLabs
IdeaLabs focus on providing support for content development and linking creativity to place. They provide regular points of contact to guide development of pilot initiatives, support other project actions (cultural mapping; post‐pilot reflections and evaluations; and post‐project sustainability discussions), and foster intra‐ and interregional organizational connections among cultural/creative organizations and with the tourism sector.
Each year, two regional IdeaLabs will take place in each project region. Two national IdeaLabs take place with 2017 and 2018 Conferences.
Participatory cultural mapping workshops will be held in the initial IdeaLabs to examine existing mapped cultural data and fill in gaps/add local area resources and inspirations. Results are used in later IdeaLabs to "connect creativity to place" and inform the development of pilot initiatives.
Pilot Initiatives
Partner cultural organizations will develop and implement an array of Pilot Initiatives (i.e., creative tourism offers). Pilot creative tourism offers are implemented in 2017, 2018, and 2019. Evaluations of the Pilot Initiatives, informed by knowledge base developed in research activities, the IdeaLabs, and through data streams developed in the project, provide regular analysis of the processes, outcomes, issues and impacts of the pilot initiatives. The research gathers data through data‐forms filled by organizations, visitor‐participant questionnaires, site visits (and participant‐observer field notes), ePortfolio contents, interviews, focus groups, and discussions at IdeaLabs and Conferences. Regular analysis and synthesis of data for formative evaluations will inform refinements of the pilot initiatives, later IdeaLabs, conferences, practitioner booklets and policy recommendations to address needs and gaps.

Projetos selecionados na 1.a Chamada de Projetos Culturais/Criativos no âmbito do projeto CREATOUR [março de 2017]
Selected Projects from the 1st Call for Cultural/Creative Projects within the CREATOUR Project [March 2017]
Strengthening Network and Cluster Formation
This dimension focuses on the development of post‐project sustainability options and strategies. This work focuses attention to the broader relations among the organizations presenting creative tourism experiences, models and strategies for cross‐sector alliances with tourism and other community actors, and roles for local authorities and regional agencies. It is informed by, and developed through, interactions and discussions in IdeaLabs, cross-sectoral focus groups and meetings, consultations with Advisory Council, and international best practices.
Research
CREATOUR develops a system for monitoring and creating a baseline of knowledge to track macro‐changes during the project and place project activities and findings in wider contexts. It includes 5 dimensions:
International scan and analysis of best practices and issues in creative tourism projects and networks
Cultural mapping
Inventory of cultural courses/workshops
Benchmark and analysis of visitor/tourism profiles
Benchmark and analysis of cultural/creative sector characteristics
These research lines are brought together in a "meta‐analysis" process to discuss and synthesize findings, conduct SWOT analyses by region and overall, identify key issues and elaborate implications, and interpret patterns that appear. This process will be conducted annually to provide a comprehensive view of the cultural and tourism sectors in the four regions and a general knowledge base from which to launch pilot creative tourism initiatives.
Annual Conferences
The annual conferences will be 4 days long: 3 days of activities open to the general public (keynote speakers' sessions) and to a more specific audience (IdeaLabs, professional training sessions), and 1 day of internal meetings (for Project and Steering Committees, Advisory Council). The conference will take place in a different region each year (Centro; Norte; Algarve) in May of 2017, 2018, and 2019. The final conference will feature a Creative Tourism Showcase.
Publications
Three types of publications will be developed: academic, professional, and policy-oriented. Beyond individual scientific articles, CREATOUR will develop an international book and special issue of a scholarly journal. It will also develop two booklets on best practices and recommendations for action, directed to the cultural/creative and tourism sectors, and a briefing report with policy recommendations, directed to local authorities and regional agencies (culture, tourism, regional development, etc.). An English booklet will share CREATOUR's experience internationally.
Other Outputs
An electronic portal hosting project materials, including cultural maps with App interactivity and ePortfolios
An online course (MA level)
A series of advanced training sessions
A final documentary - IdeaLabs, conferences, meetings, and pilot projects will be documented (photos, video, interviews, field notes, etc.) to create a documentary of activities and findings.

Conferences
Conference 2018
The CREATOUR 2nd International Conference "Emerging and Future Trends in Creative Tourism" will be held June 7-9, 2018 in Braga (Universidade do Minho – Campus de Gualtar), Portugal.
Call for proposals are open until 20 February 2018.
► Proposals should be submitted at: https://goo.gl/forms/h8IjZtFVMJ4Cky8K2
Please see the full call for proposals HERE.
More information about the conference programme, venue, transportation, etc here (updating website)
---
Conference 2017
The International Conference "The State of the Art in Creative Tourism: Leading Research | Advanced Practices | Future Trajectories" will be held June 1-2, 2017 in Curia (surroundings of Coimbra), Portugal.
The conference has two aims:
First, to bring together leading creative tourism researchers with creative tourism networks and practitioners to outline "the state of the art" – the main lines of research and key issues in both the research and practice of creative tourism. What is the state of the art within creative tourism research and practice? What are the leading trends and contextualizing influences today? What are the key questions and issues to be addressed going forward?
Second, to inform the development of a creative tourism network – CREATOUR – focusing on small cities and rural areas within the Norte, Centro, Alentejo and Algarve regions of Portugal. We are eager to learn from creative tourism efforts internationally that can advise the network's development and the array of creative tourism practices to be conducted by the pilot initiatives within CREATOUR.
More information about the conference programme, venue, transportation, etc. here.
Research Teams
CREATOUR involves five research centres working with a range of cultural/creative organizations and other stakeholders located in small cities across Portugal in the Norte, Centro, Alentejo and Algarve regions. The research teams are:
CES: Centro de Estudos Sociais, Universidade de Coimbra (lead)
Nancy Duxbury (lead)
Carlos Fortuna
Cláudia Pato de Carvalho
Fiona Bakas
Lorena Sancho Querol
Miroslav Tascu-Stavre
Paulo Peixoto
Sílvia Silva
Tiago Vinagre de Castro

CIDEHUS: Centro Interdisciplinar de História, Culturas e Sociedades, Universidade de Évora
Ana Ferreira (lead)
Jaime Serra
João Brigola
Josefina Salvado
Maria Noémi Marujo
Sara Albino
CIEO: Research Centre for Spatial and Organizational Dynamics, Universidade do Algarve
Alexandra Gonçalves (lead)
João Filipe Marques
Mirian Estela Nogueira Tavares
Sónia Moreira Cabeça

DINAMIA'CET: Centro de Estudos sobre a Mudança Socioecónomica e o Território, ISCTE ‐ Instituto Universitário de Lisboa
Pedro Costa (lead)
Ana Rita Cruz
Margarida Perestrelo
Maria Assunção Gato
Maria Cadarso
Maria de Fátima Ferreiro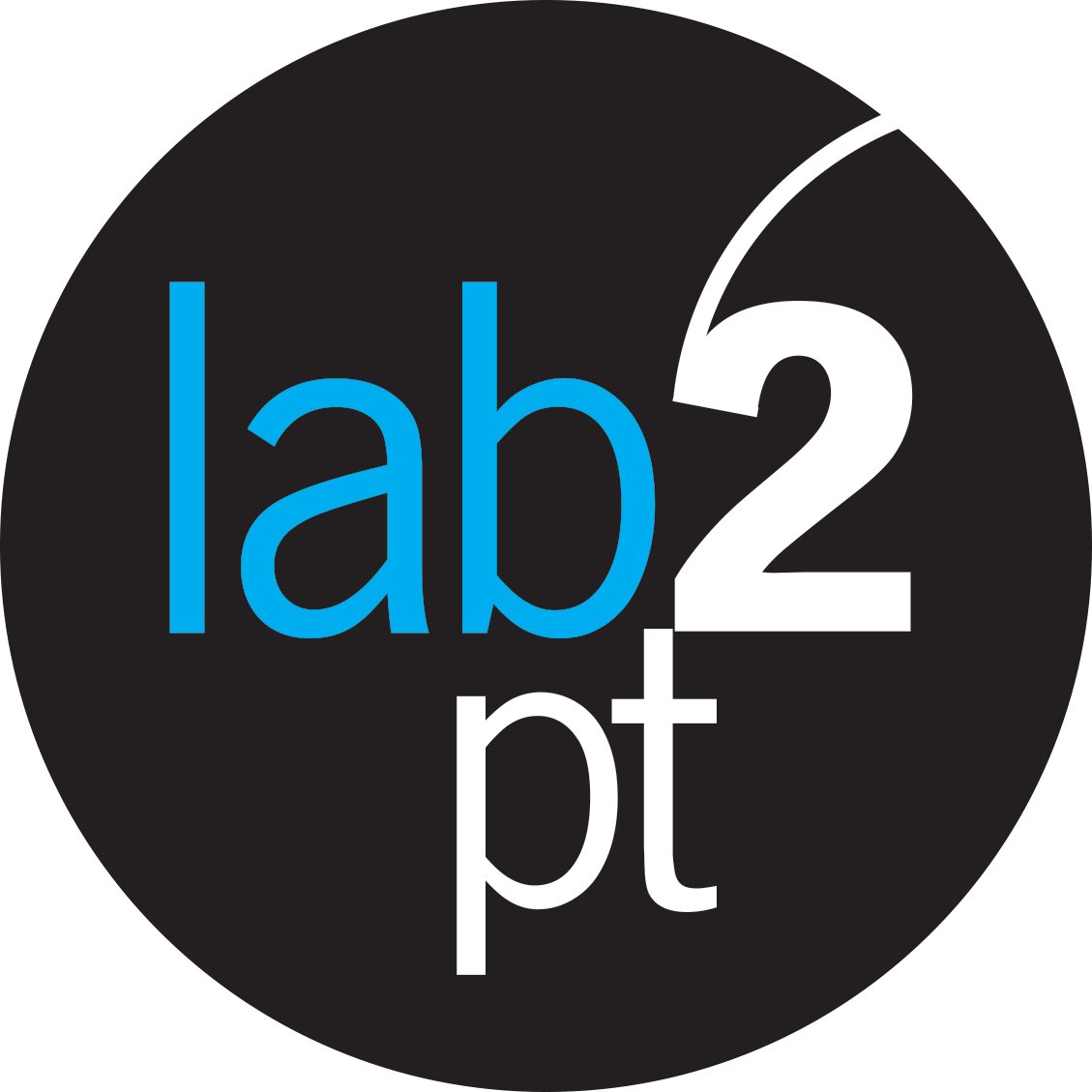 Lab2PT: Laboratório de Paisagens, Património e Território, Universidade do Minho
Paula Remoaldo (lead)
Isabel Vaz de Freitas
Juliana Araújo Alves
Miguel Marques Pereira
Olga Pinto de Matos
Ricardo Gôja
Vítor Patrício Rodrigues Ribeiro

Advisory Council
The CREATOUR Advisory Council includes:

Greg Richards, Full Professor, Department of Leisure Studies, Tilburg University, Netherlands - an internationally renowned expert and leader in creative tourism research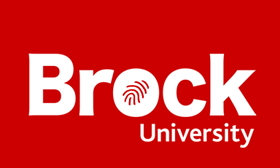 Patrick Brouder, Banting Postdoctoral Fellow, Department of Geography, Brock University, Canada - Brouder's research specializes in cultural and creative tourism in rural and remote locations, examining impacts of this activity and how tourism activities can drive rural innovation
Caroline Couret, Co-Founder and Director of the international Creative Tourism Network, based in Barcelona, Spain – The CTN brings a wealth of practice-based knowledge and an international perspective on the field.

Joana Fins Faria, Executive Director, ADDICT, Agência para o Desenvolvimento das Indústrias Criativas (Agency for the Development of Creative Industries) – ADDICT is the national creative economy development agency, focusing on design, architecture and cultural tourism.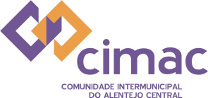 Miguel Pedro, Senior Expert for Cultural Activities at CIMAC, Comunidade Intermunicipal do Alentejo Central (Intermunicipal Community of Central Alentejo) – CIMAC, the regional association of local governments in the central Alentejo region, has been actively involved in a recent project on cultural incubators in the Med region and provides expertise on sustainable networking and clustering models.

Funders
CREATOUR is funded under the Joint Activities Programme of PORTUGAL 2020, by COMPETE2020, POR Lisboa, POR Algarve and Fundação para a Ciência e Tecnologia.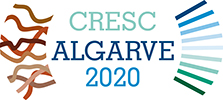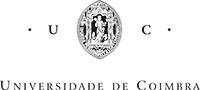 Chamada de Projetos / Call for Projects
Chamada de Projetos de "Turismo Criativo"
Data Limite para Submissões: Quinta-feira, 16 de novembro de 2017 (NOVO PRAZO)
O projeto CREATOUR ("Desenvolver Destinos de Turismo Criativo em Cidades de Pequena Dimensão e Áreas Rurais") procura propostas de todos os tipos de organizações, entidades e profissionais em Portugal (Norte, Centro, Alentejo e Algarve) que tencionem desenvolver e implementar projectos de turismo criativo e que pretendam colaborar com investigadores da área.
Vinte propostas serão seleccionadas para:
(a) desenvolver iniciativas-piloto na área do turismo criativo, nos próximos três anos, com a colaboração do projecto CREATOUR;
(b) para participar em IdeaLabs (eventos) regionais e nacionais onde estas iniciativas-piloto deverão ser reajustadas, apresentadas e discutidas.
Desta chamada serão seleccionadas 5 ideias de projeto de turismo criativo em cada região.
Cada ideia será desenvolvida com mais detalhe durante um IdeaLab regional, na Primavera de 2018, apresentada num IdeaLab nacional, em Junho de 2018, e implementada no Verão de 2018.
Serão privilegiados os projetos que possam contribuir para os processos de desenvolvimento local sustentáveis e baseados nos recursos endógenos, complementando e fortalecendo a rede e os projetos-piloto existentes, selecionados na 1ª Chamada de Projetos de "Turismo Criativo".
ATENÇÃO: Recomendamos vivamente que descarregue e complete a candidatura no formulário MS Word e que posteriormente copie o texto da candidatura para o formulário online.
------------------------------------------------------------------------------------------------
Call for Creative Tourism Projects
Deadline for submissions: Thursday, November 16th, 2017 (NEW DEADLINE)
The CREATOUR project ("Creative Tourism Destination Development in Small Cities and Rural Areas") is calling for all kinds of organizations, entities, and professionals in Portugal (Norte, Centro, Alentejo, and Algarve regions) willing to plan and implement creative tourism projects, and to cooperate with researchers.
Twenty proposals will be selected in this call:
(a) to develop pilot initiatives within the scope of creative tourism, for the next three years, with the collaboration of CREATOUR;
(b) to participate in regional and national IdeaLabs (events) where these pilot initiatives will be refined, presented, and discussed.
From this call, 5 ideas for creative tourism projects will be selected in each region.
Each idea will be developed further during a regional IdeaLab in Spring 2018, presented at a National IdeaLab in June 2017, and implemented in summer 2017.
Projects which could contribute to sustainable and local grassroots development processes, as well as complement and strengthen the network and the existing pilots, selected in the 1st Call for Creative Tourism Projects, will be privileged.
ATTENTION: We highly recommend that you downlowad and complete the application in the MS Word file form and then copy your text into the online form.
CREATOUR Pilots
Das 138 candidaturas recebidas através da 1ª Chamada de Projetos Culturais/Criativos no âmbito do Projeto CREATOUR foram selecionadas as primeiras 20 que mais se destacaram - 5 de cada uma das quatro regiões elegíveis: Norte, Centro, Alentejo, Algarve.
-------------------------------------------------
Of the 138 applications received through the 1st Call for Cultural/Creative Projects within the CREATOUR Project, the top 20 were selected - 5 in each of the four regions: Norte, Centro, Alentejo, and Algarve.
Other Activities: Ciencia Viva
Estágio Ciência Viva - CREATOUR
Título do estágio: Investigação para o desenvolvimento de uma rede de turismo criativo em Portugal (creatour.pt)
Investigadores: Nancy Duxbury e Tiago Castro
Resumo de atividades a realizar:
Os alunos irão debruçar-se sobre o Turismo Criativo desenvolvendo algum trabalho de investigação através de revisão bibliográfica e análise comparativa de estudos de caso, bem como uma visita de estudo no município de Coimbra para recolha de dados e diagnóstico in loco através do mapeamento cultural.
Posto isto, seguir-se-á um processo de desenvolvimento de ideias de projetos recorrendo a dinâmicas de trabalho colaborativo: focus group, brainstorming, tomada de decisão, etc. para depois se passar à conceção e apresentação de uma ou mais propostas de projeto de turismo criativo para implementar no município de Coimbra.
Por fim, será feito um processo de autoavaliação e de avaliação por parte da equipa CREATOUR.
Data: de 17 a 21 de Julho de 2017
Local: Centro de Estudos Sociais da Universidade de Coimbra
Público Alvo: alunos do ensino secundário (10ª, 11ª e 12ª ano)
Número de vagas: 6
Contacto: claudiacarvalho@ces.uc.pt, antonietaleite@ces.uc.pt, amatos@ces.uc.pt
Inscrições a partir de dia 9 de Junho de 2017 (através do website Ciência Viva)

**** **** ****
Ciência In Loco
24 de abril de 2017, 09h30
CES | Alta
A primeira atividade no âmbito da implementação do projeto piloto Ciência In Loco, enquadrado pelo Programa Ciência Viva no CES, que, através de parcerias entre o CES e escolas da Região Centro, acolheu alunos do ensino secundário nas atividades de projetos de investigação em curso no CES:
- acolhimento pela equipa nas atividades do projeto CREATOUR, durante um dia, de seis alunos (acompanhados por professor/a responsável) do 12º ano, vindos do Instituto de Souselas.
[Os resultados finais desta atividade podem ser consultados AQUI]
Contact Us
For questions about the overall CREATOUR project, please contact creatour@ces.uc.pt.
To reach the individual research teams:
CES: Centro de Estudos Sociais, Universidade de Coimbra
creatour@ces.uc.pt
CIDEHUS: Centro Interdisciplinar de História, Culturas e Sociedades, Universidade de Évora
creatour@uevora.pt
CIEO: Research Centre for Spatial and Organizational Dynamics, Universidade do Algarve
creatour@ualg.pt
DINAMIA'CET: Centro de Estudos sobre a Mudança Socioecónomica e o Território, ISCTE ‐ Instituto Universitário de Lisboa
creatour@iscte.pt
Lab2PT: Laboratório de Paisagens, Património e Território, Universidade do Minho
creatour@lab2pt.uminho.pt