WHAT IS THB: COOPTOFIGHT ABOUT?
Call for papers
The fight against trafficking in human beings in EU: promoting legal cooperation and victims' protection [Colóquio, 11 ABRIL 2014, FEUC]
Prazo limite para submissão de comunicações: 9 de março de 2014
---
Colóquio Internacional
The fight against trafficking in human beings in EU: promoting legal cooperation and victims
11 de abril de 2014, 09h00, Faculdade de Economia da Universidade de Coimbra
---
In the past few years, governments have tried to develop strategies for combating THB. The main strategy has been based on the creation and strengthening of specific legislation. However, the creation of legislation per se is not enough to combat a crime of such complexity and needs to be combined with national and international instruments for effective law enforcement.
This research project will allow us to identify good practices that can be disseminated at European level as well as obstacles to the efficient cooperation between legal institutions and national public policies in the fight against transnational criminality. In addition, it will promote the training of legal and other actors in this field, thus shifting the criminal investigation and prosecution paradigms away from a criminalizing and/or punitive approach to trafficking victims.
Since in most human trafficking cases the main type of evidence is testimonial, victims are subject to a great deal of pressure. Victims" actual safety depends on: effective transnational regulations and the development of cooperation mechanisms and criminal protection; national and international instruments that defend the rights of trafficking victims and are echoed also in immigration laws; and the development of policies based on a clear definition of human rights, citizenship and global justice.
The aims of this project are:
to understand the specificities of sex and labour trafficking in human being (THB);

to analyse the impact of THB on legislation;

to compare the legal tools as well as the judicial cooperation strategies implemented by European countries through an analytical approach that identifies discrepancies and similarities between different legal frameworks;

to analyse repressive solutions adopted by states;

to examine the integration of cooperation mechanisms into national plans and programs for the transnational coordination of law enforcement agents;

to compare country-specific practices in the fight against THB, more specifically to compare investigation and prosecution practices as well as obstacles encountered along the way;

to identify the level of protection and support afforded to victims before, during and after criminal proceedings;

to reflect on some of the measures described as best practices in the domain of cooperation;

to promote workshops with experts, judges, prosecutors and law enforcement agents with a view to sharing experiences within a multilateral cooperation framework;

to test guidelines for the harmonisation of legal and judicial cooperation;


to promote the training of legal and other actors within this field.
Sex and labour trafficking were selected as case studies for two main reasons. First, the definition of sex trafficking is still rather imprecise, mainly as a result of preconceived ideas. This problem has practical consequences for criminal investigations and well as for the identification and protection of victims. Second, trafficking for the purposes of labour exploitation is still a poorly known phenomenon and has only recently been recognised as a crime in the legislation of several countries. Previous studies have shown that many trafficking routes are common, involving the same countries of origin and destination. Moreover, especially when the victims of trafficking are women, they are exploited for both labour and sexual purposes, although these two forms of exploitation may occur in different phases of their lives.

The project, lasting two years, will use both quantitative and qualitative research methods, including all of the following: collection and analysis of relevant bibliography, national legislation, as well as documents produced by European and international institutions; data collection on THB in all participating country; press analysis; interviews, focus groups; implementation of a survey in all participating countries; organisation of regular workshops to develop cooperation and coordination strategies.

The members of the research team are particularly qualified for the study of THB, as they have long-standing experience in this field as well as in conducting national and European studies. The results of the project will be disseminated through publications, a website, a conference, and the production of training guidelines.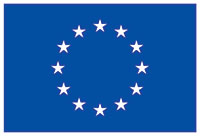 With the financial support from the Prevention of and Fight against Crime Programme of the European Union
European Commission - Directorate-General Home Affairs