Consulenti filone 3 - Micropolitiche dell'amicizia
Jack Halberstam - Consulente internazionale
Jack Halberstam is Professor of English and gender Studies at Columbia University and Professor of American Studies and Ethnicity at the University of Southern California. Halberstam is the author of five books including: Skin Shows: othic Horror and the Technology of Monsters (Duke UP, 1995), Female Masculinity (Duke UP, 1998), In A Queer Time and Place (NYU Press, 2005), The Queer Art of Failure (Duke UP, 2011) and Gaga Feminism: Sex, Gender, and the End of Normal (Beacon Press, 2012) and has written articles that have appeared in numerous journals, magazines and collections. Halberstam is currently working on several projects including a book on Fascism and (homo)sexuality.
Halberstam has co-edited a number of anthologies including Posthuman Bodies with Ira Livingston (Indiana University Press, 1995) and a special issue of Social Text with Jose Munoz and David Eng titled "What's Queer About Queer Studies Now?" Jack is a popular speaker and gives lectures around the country and internationally every year. Lecture topics include: queer failure, sex and media, subcultures, visual culture, gender variance, popular film, animation.

Link: http://www.jackhalberstam.com/bio/
Zowie Davy - Consulente internazionale
Zowie Davy PhD is a Senior Lecturer in LGBTQ Research at the Centre for LGBTQ Research De Montfort University. Zowie's work centers on medicolegal constructions of gender and sexuality in healthcare. She is currently researching how the concept of gender dysphoria emerged, a project on trans women, identity and HIV and a project about parents and guardians of trans and gender variant children and their experiences of school cultures. Working closely with the NHS and community based stakeholders, the main focus of the projects are patient-centered, quality improvements in healthcare. Zowie has published a number of books and articles about transgender embodiment. Zowie is on the board of directors of International Association for the Study of Sexuality Culture and Society (IASSCS) and the Vice Chair of the European Sociological Association's Sexuality Research Network. She is also a scientific advisor for the European Professional Association for Transgender Health (EPATH).
Alice Azevedo - Consulente locale per il Portogallo
Alice Azevedo is a TransFeminist and Queer activist, as well as an actress and aspiring academic.
As an activist, she is active in the Lisbon Pink Panthers collective. She has also been part of the organizing committee for the Lisbon LGBT Pride March for 3 years.
As an actress, she integrates the theatre group "Sai de Cena".
During her activity in the Lóbula Collective (as well as the Pink Panthers and the Pride organization), she organized a range of diversified cultural activities (from reading groups, cinema sessions, debates, parties, poetry sessions, performances, etc).
She's an undergraduate student in Performative Arts in the Faculty of Letters of the University of Lisbon.
She has lectured in the First National Encounter of Sexology in Pediatrics (in the Hospital of Coimbra), in the V International Congress in Cultural Studies (in the University of Aveiro), amongst others.
In between activism, art and academia, she's not sure which was the worst option for a financially stable future, but she loves them all.
João Manuel de Oliveira - Consulente locale per il Portogallo
Senior Research Fellow at ISCTE-Instituto Universitário de Lisboa and coordinator of the research line Gender, Sexualities and Intersectionality at CIS-IUL (Centre for Social Research and Intervention).
João's research comprises queer feminist post-structuralist theories, critical epistemologies and analysis of social discourses, namely regarding discrimination, gender norms, sexualities, trans* and queer perspectives, heteronormativity and homonormativity. João's training is in Social Psychology of Gender and Sexualities (BA, MA and PhD) all at ISCTE-IUL. Post-Doc at U. Minho, U. Porto and ISCTE-IUL. Visiting Fellow at Birkbeck College (UK) and Federal University of Bahia (Brazil).
João has been involved in research projects on sexual citizenship of lesbians in Portugal, domestic violence of same sex couples, discrimination on the grounds of sexual orientation and gender identity, women and science, among others. He has worked as dramaturgical consultant with choreographers Francisco Camacho, Miguel Bonneville and Carlota Lagido. Currently he serves as member of the editorial board of Feminism & Psychology, Periodicus, Ex Aequo, Polis e Psique and LES online.
Publications - http://www.cis.iscte-iul.pt/People.aspx?id=64
Website - http://joaomanueldeoliveira.net
Lucas Platero - Consulente locale per la Spagna
R. Lucas Platero Méndez holds a PhD in Sociology and Political Science from the National Distance Education University of Spain, as well as a Bachelor's degree in Psychology from the Complutense University of Madrid. He currently serves as a social and community intervention instructor for the Community of Madrid and as director of publications for trans* studies at Bellaterra Publishing House. In collaboration with Esther Ortega Arjonilla, he is currently conducting research on the experiences of trans* people with children. He is a member of various research projects, such as the HERA European Project "Cruising the 1970s-CRUSEV" (2016-2018)" and the research and development project "Voces múltiples, saberes plurales y tecnologías biomédicas" (2016-2018) for the Department of Science, Technology and Society for the Spanish National Research Council's Institute of Philosophy. He has collaborated on various European research projects, with an emphasis on intersectionality, intimate citizenship, and construction of the LGBT political agenda. He has published numerous articles in international and state research journals, as well as several books, including Lesbianas: Discursos y representaciones (Melusina, 2008), Intersecciones: Cuerpos y sexualidades en la encrucijada (Bellaterra, 2012); Trans*exualidades: Acompañamientos, factores de salud y recursos educativos (Bellaterra, 2014) and Por un chato de vino: Historias de travestismo y masculinidad femenina (Bellaterra, 2015).
AG Arfini - Consulente locale per l'Italia
Elisa AG Arfini is currently Research Fellow at the Department of Social and Political Sciences of the University of Milan, Local Coordinator of the H2020 Marie Sklodowska-Curie ITN project ''Gender and Cultures of Equality'' for Orlando association (Bologna) and Adjunct Professor at the University of Bologna. Elisa AG worked as a postdoctoral fellow at the University of Ferrara (as Carlo Fornasini Foundation international research fellow), at the University of Bologna and for the Istituto Carlo Cattaneo Research Foundation (Bologna). S/he is member of the editorial board of Gender and Education journal (Routledge) and of the managing board of Studi Culturali journal (il Mulino), of InteRGRace - Interdisciplinary Research Group on Race and Racisms (Dept. FISSPA, University of Padua) and of Politesse – Politiche e Teorie della Sessualità (University of Verona). S/he has published several book-chapters and journal articles in international and Italian peer reviewed journals, among which: Scrivere il sesso. Retoriche e narrative della transessualità. Roma: Meltemi (2007); and, with C. Lo Iacono (eds.), Canone inverso. Antologia della teoria queer, Pisa: ETS (2012). S/he conducts research in the fields of consumer culture, feminist and queer theory, disability studies. As an activist in the transfeminist queer movement s/he is particularly interested in queer theories of value, affective archives, resistance to gatekeeping in the trans* field, and queer practices of protest in the public space.
Publications: https://www.unibo.it/sitoweb/elisa.arfini/pubblicazioni
Consulenti filone 2 - Micropolitiche della Genitorialità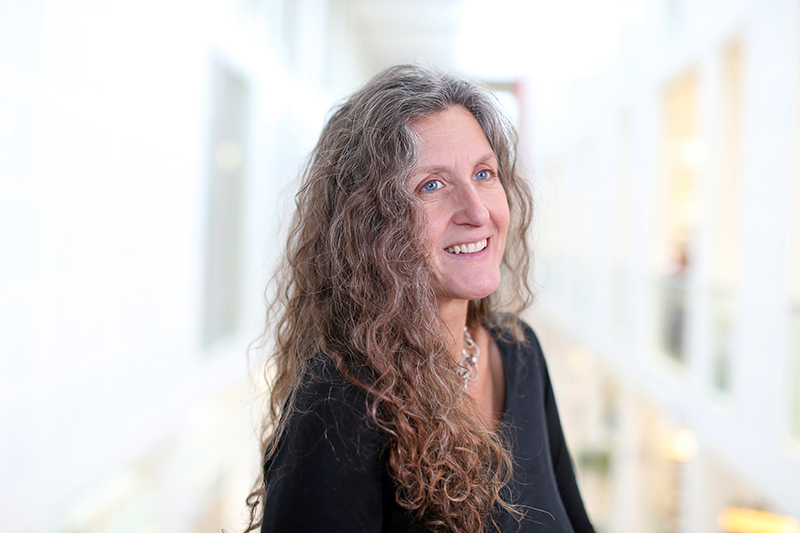 Jacqui Gabb - consulente internazionale
Professor Jacqui Gabb is Chair of Sociology and Intimacy at The Open University. She holds a PhD in Women's Studies, University of York, UK. Interests centre on interdisciplinary approaches for researching and theorizing intimacy, sexuality and family life, with particular emphasis on the contemporary dynamics of policy, professional practice and personal relationships. She has significant journal editorial experience including serving as an Editor on the Policy Press journal, Families, Relationships, Societies (Open Space section), Chair of the Editorial Management Board on Sociological Research Online, and working as the Editorial Assistant for Sage journal Feminist Theory. She has also co-edited several special issues of journals in Sociological Research Online, and Families, Relationships, Societies. In collaboration with Joanna Mizielinska and Agata Stasińska, she is co-editing a Special Issue on 'Queer Kinship' in Sexualities (forthcoming, 2018).She has completed RCUK-funded projects on lesbian parenthood, intimacy and sexuality in families, and post-divorce fatherhood. She has recently completed a study on long-term couple relationships: www.EnduringLove.co.uk. Publications include Couple Relationships in the 21st Century (Palgrave, 2015) and Researching Intimacy in Families (Palgrave, 2008). She is currently working with Brook to 'translate' findings from the Enduring Love? study into relationship information and guidance for a general audience. She has co-authored a self-help handbook with MJ Barker, The Secrets of Enduring Love (Penguin, Random House, 2016). In collaboration with Brook, a series of online relationship education resources and teaching materials have been produced for young people and teachers: https://www.brook.org.uk/your-life/category/relationships.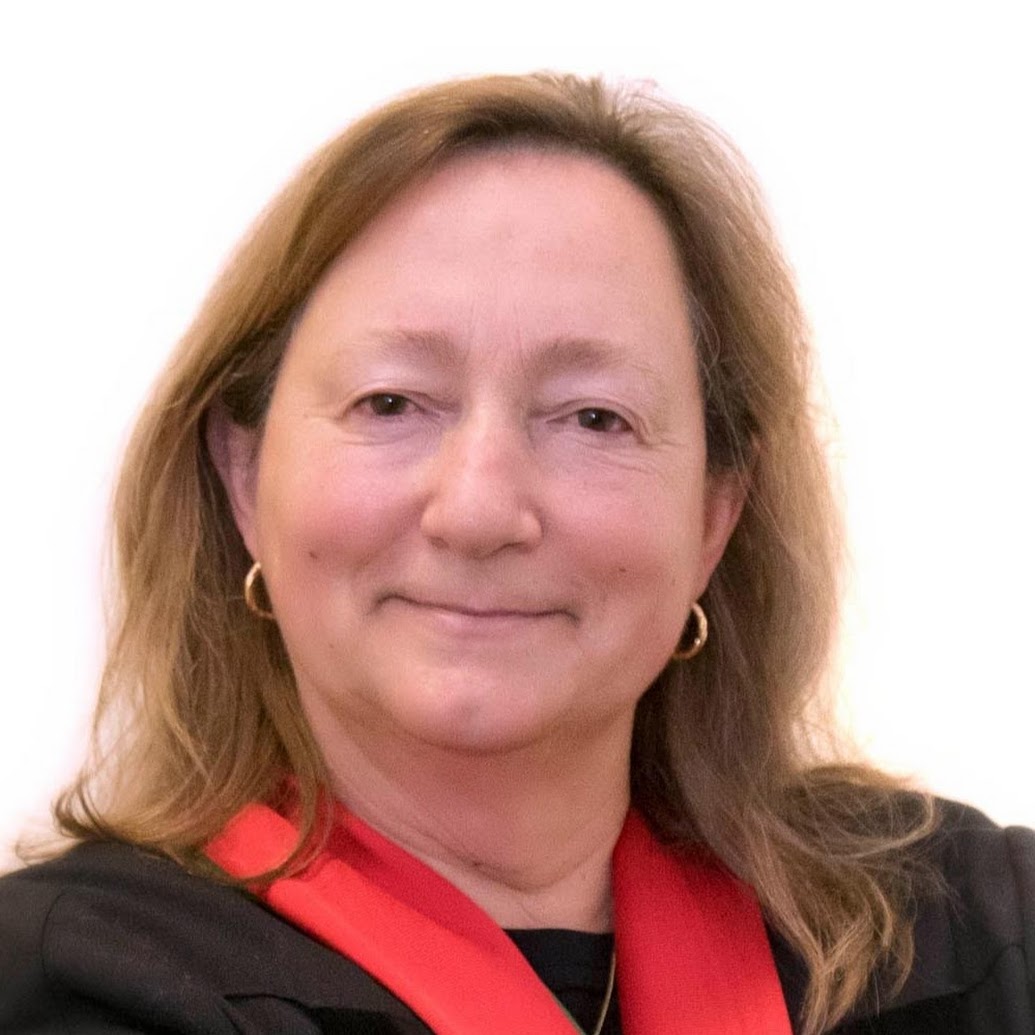 Teresa Pizarro Beleza - consulente locale per il Portogallo
Teresa Pizarro Beleza is a Law Professor and presently Dean of Nova Law School (Lisbon). She has taught and researched extensively on Criminal Law, Equality Law and Gender for many years. Her PhD dissertation (1990) was a daring feminist analysis of the legal system, dealing mostly with Criminal Law issues that virtually initiated this kind of research in legal studies in Portugal. Her current interests remain true to that endeavour, and some of her most recent seminars and courses focused on Gender Relations, Gender Equality and Gender Violence. She has been teaching in Lisbon, Coimbra and Venice (EIUC) mostly on these issued for the last few years.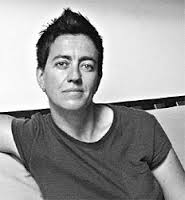 Gracia Trujillo - consulente locale per la Spagna
Gracia Trujillo holds a PhD in Sociology (Autonomous University of Madrid, UAM) and is Doctora Miembro of the Center for the Advanced Study in Social Sciences, Juan March Institute (Madrid). Associate Professor of Sociology at the University of Castilla- La Mancha since 2007, she also teaches Feminist and Queer theories and political practices in other postgraduate programmes at the Complutense de Madrid, UCM, and at the International University of Andalucía, UNIA. Feminist and queer activist since 1995, she has cofunded several dyke groups such as Las Goudous and Bollus Vivendi, and the Queer Working Group (GTQ), all in Madrid. She now integrates the Transfaggotdyke Assembly, which is part of the protest movement called May 15th (the "Spanish revolution"), born on the streets in 2011.
Publications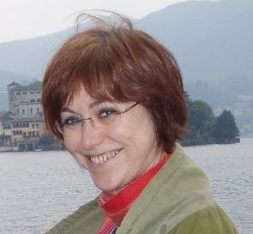 Chiara Bertone - consulente locale per l'Italia
Chiara Bertone, Ph.D., is Associate Professor in Sociology of Culture at the University of Eastern Piedmont, Italy, where she teaches Sociology of the family. Her main interests lie in gender, sexuality and family change. She has worked on sexual citizenship, non-heterosexual experiences and family relations, critical approaches to heterosexuality and masculinity. She is currently working on the medicalisation of male sexuality in Italy and on the experiences of the families of origin of LGBTQ people. She is author of the volumes Whose needs? Women's organisations' claims on child care in Italy and Denmark (2002) and Le omosessualità (2009), and co-editor of the special issue The politics of sexuality in contemporary Italy (Modern Italy, 2012) and of the volume Queerying families of origin (2014).
Consulenti filone 1 - Micropolitiche delle Relazioni
Relazioni lesbiche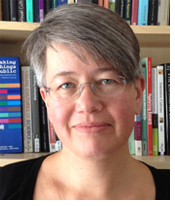 Sasha Roseneil - consulente internazionale
Sasha Roseneil is Professor of Sociology and Social Theory & Director of the Birkbeck Institute for Social Research, Birkbeck, University of London. She is currently Head of the Department of Psychosocial Studies and Assistant Dean for Research in the School of Social Sciences, History and Philosophy at Birkbeck. She is also Professor II in Sociology at the Centre for Gender Research, University of Oslo. Prior to her appointment at Birkbeck in 2007 she was Professor of Sociology and Gender Studies at the University of Leeds, where she was the founding Director of the Centre for Interdisciplinary Gender Studies (1997-2004). Alongside her academic life, she is a Group Analyst (Member of the Institute of Group Analysis) and a UKCP-registered Psychoanalytic Psychotherapist, practising for a number of years in an inner London National Health Service psychotherapy unit and now in private practice in central London.
Sasha Roseneil has been appointed as Executive Dean for the world-leading Faculty of Social Sciences at the University of Essex, starting on 1 September 2016.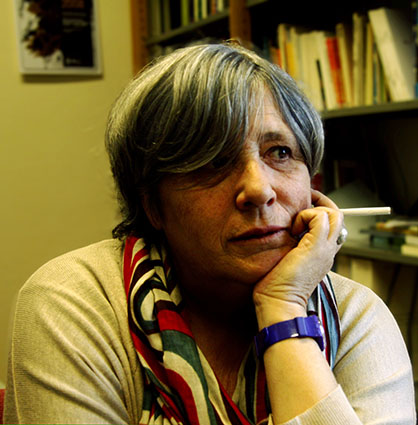 Ana Luísa Amaral - consulente locale per il Portogallo
Teacher and researcher at the University of Porto. She holds a Ph.D. on Emily Dickinson, has developed her academic research around Comparative Poetics, Feminist Studies and Queer Studies and has coordinated international projects, such as New Portuguese Letters 40 Years Later, financed by FCT, which involved 10 countries and over 60 researchers. Editor of several academic books, such as Novas Cartas Portuguesas entre Portugal e o Mundo (with Marinela Freitas, Dom Quixote, 2014), or New Portuguese Letters to the World, with Marinela Freitas, Peter Lang, 2015). She has written over twenty books, of poetry (such as Minha Senhora de Quê, Às Vezes o Paraíso, A Génese do Amor, Entre dois rios e outras noites, Inversos, Poesia 1990-2010, or Vozes), theatre (Próspero morreu) and children's literature (such as Gaspar, o Dedo Diferente, A Tempestade, or Como Tu). She has translated poets like John Updike, Emily Dickinson or William Shakespeare. Theatre plays have been staged around her work. Her books are published in different countries, such as Spain, Italy, France, Sweden, Brazil, Colombia, Mexico or Venezuela. She was awarded several prizes and distinctions, among which the Correntes d'Escritas/Casino da Póvoa prize, the Grande Prémio da APE (Associação Portuguesa de Escritores), the Giuseppe Acebi Prize, or the Prize PEN of Novel. Her most recent books are Ara (fiction, Sextante, 2013) Escuro (2013) and E Todavia (poetry, Assírio & Alvim, 2014). A collection of her poems, The Art of Being a Tiger (transl. Margaret Jull Costa) will be published by Oxbow Press in 2016, and, also in 2016, a book of essays on her work will come out by Peter Lang (Eds. Claire Williams and Teresa Louro).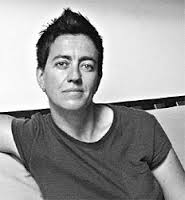 Gracia Trujillo - consulente locale per la Spagna
Gracia Trujillo holds a PhD in Sociology (Autonomous University of Madrid, UAM) and is Doctora Miembro of the Center for the Advanced Study in Social Sciences, Juan March Institute (Madrid). Associate Professor of Sociology at the University of Castilla- La Mancha since 2007, she also teaches Feminist and Queer theories and political practices in other postgraduate programmes at the Complutense de Madrid, UCM, and at the International University of Andalucía, UNIA. Feminist and queer activist since 1995, she has cofunded several dyke groups such as Las Goudous and Bollus Vivendi, and the Queer Working Group (GTQ), all in Madrid. She now integrates the Transfaggotdyke Assembly, which is part of the protest movement called May 15th (the "Spanish revolution"), born on the streets in 2011.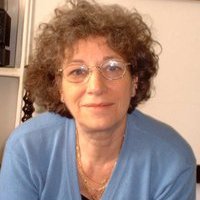 Liana Borghi - consulente locale per l'Italia
Liana Borghi has researched and taught Anglo-American Literature at the University of Firenze until 2010. A founding member of La Libreria delle Donne in Florence (now in its 34th year as bookshop, information and cultural center), she co-founded in 1985 the women's publishing house Estro, in 1994 the Lesbian division of WISE (Women's International Studies Europe) and in 1996 SIL: the Società Italiana delle Letterate (Italian Society of Women in Literature). She has been the Firenze University contact for ATHENA, the European thematic network of women's studies, until it ended in 2010. She is now an active member of the florentine cultural association Il Giardino dei Ciliegi. Borghi has been active in the international Lesbian movement since the late Seventies, and has worked ever since on GLTQ studies attempting cross-cultural transqueerfeminist entanglements with literature, history, science, and the arts.
Poliamore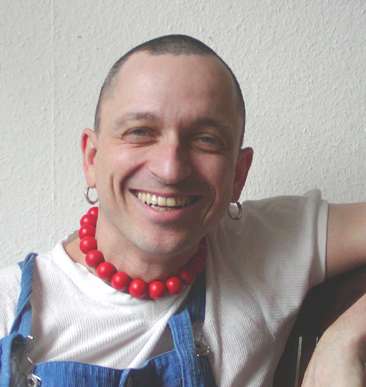 Christian Klesse - consulente internazionale
Christian Klesse is Senior Lecturer in Cultural Studies at the Department of Sociology at Manchester Metropolitan University (UK). He has published widely on sexuality, intimacy, body modification, sexual politics and research methodology. His current research interests are lied in the fields of nonmonogamy/polyamory, transnational LGBTQ activism in Europe and the cultural politics around Queer Film Festivals in Europe.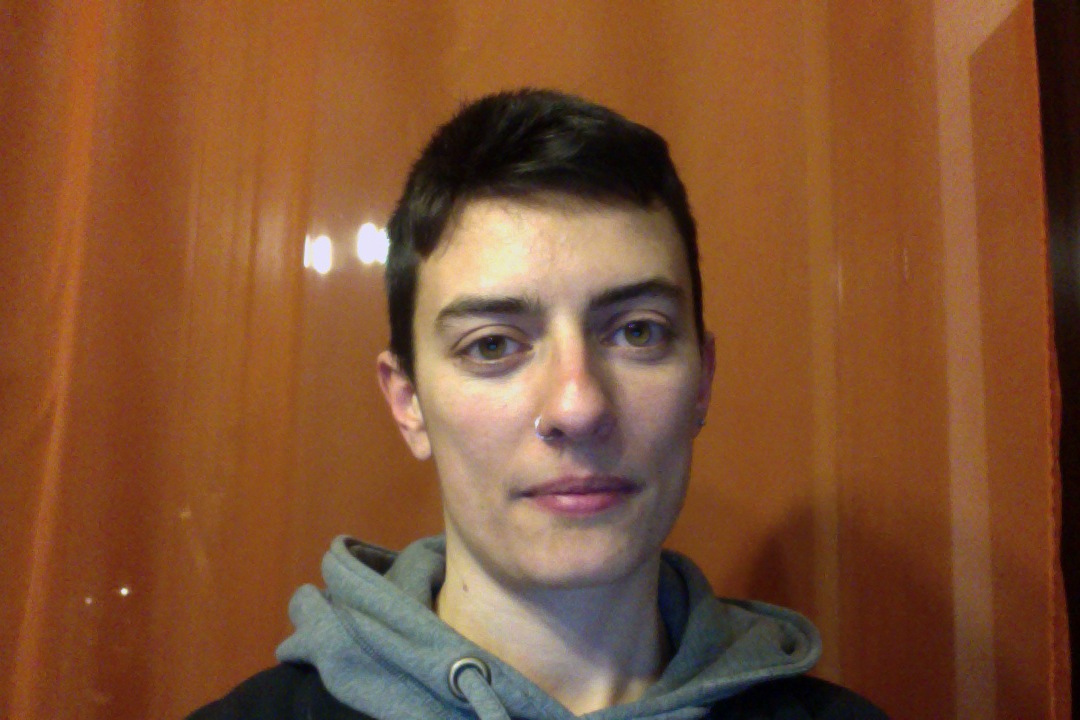 Alessia Acquistapace - consulente locale per l'Italia
Alessia Acquistapace is a PhD student in Social and Cultural Anthropology at the University of Milano Bicocca and a member of the transfeminist and queer collective Laboratorio Smaschieramenti, which has been very active in developing queer theory and intersectional feminist research in Italy. Her background is in Semiotics and Cultural Anthropology. Her current research focuses on love, intimacy and care beyond the couple, and in particular on the economic implications of non normative intimacies in the context of cognitive capitalism. She is also interested in Anthropology of Education and Second Language Acquisition, Intercultural Communication and Transgender Studies.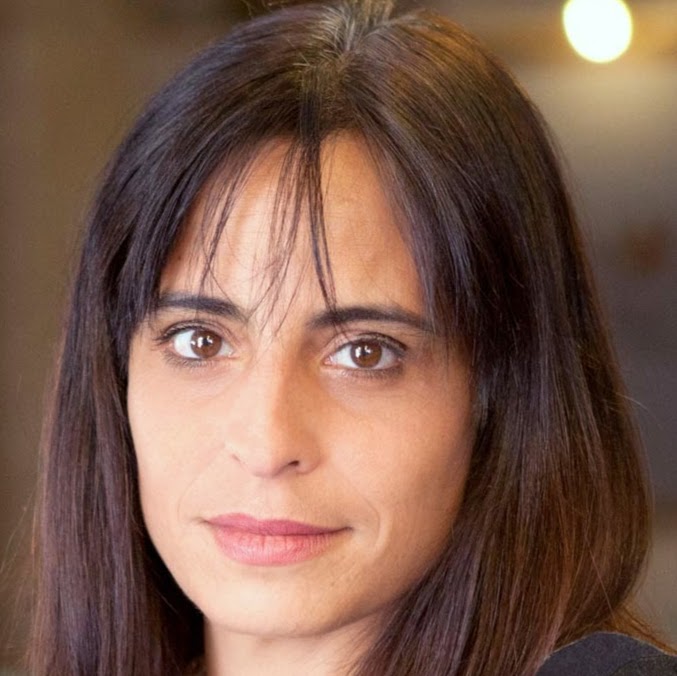 Coral Herrera Gómez - consulente locale per la Spagna
Coral Herrera Gómez is a spanish researcher and a feminist queer writer. She has a PhD in Humanities and Audiovisual Communication from Carlos III of Madrid University, and she is specialist in Gender Theory. She has worked as a gender consultant for ILANUD, AECID and INAMU, and as communication consultant at Culture and Communication Area at UNESCO Cluster Office for Central America and Mexico. Coral Herrera works with 3 slogans: "Romanticism is political", "No love is illegal", "Another ways of love are possible". She usually writes about gender issues in the area of feminism, masculinities studies and queer studies, considering diversity, the sociocultural construction of love, gender violence and the new masculinities.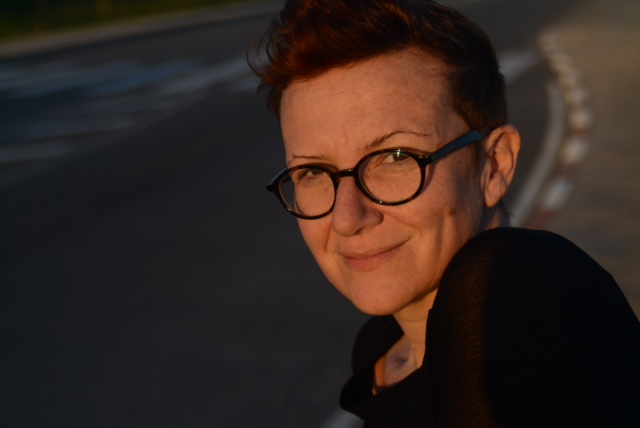 Brigitte Vasallo - consulente locale per la Spagna
Brigitte Vasallo is a writer, journalist and intercultural mediator with decolonial and gender perspective. She is an activist against islamophobia and for non-monogamous relationships with an intersectional view. She is a member of Red Musulmanas, an activist group for the positive representation of muslim women and muslim feminism, and RIQE, for the support of queer perspectives in spiritualities. She also coordinates the discussion groups and workshops "#OccupyLove: on how to fight monogamy without slogging our hearts (and feminisms) out", and she is preparing a book about non-monogamies, neoliberalism and resistances. Her current research focuses on polyamory and its crossover with islamophobia. She has published several book chapters and articles in spanish media and her first novel, PornoBurka, has a foreword by Juan Goytisolo.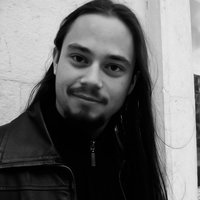 Daniel Cardoso - consulente locale per il Portogallo
Daniel Cardoso is a Full Time Assistant Professor at the Lusophone University of Humanities and Technologies, and a Guest Assistant Professor at the New University of Lisbon. He has a PhD in Communication Sciences at the Nova University of Lisbon. He has been part of the Portuguese EU Kids Online team since 2007, and he is a co-coordinator of the ESA's Sexuality Research Network and SOPCOM's Gender & Sexualities Workgroup. He has worked on polyamory since 2009, and has published several peer-reviewed papers on the subject. He is co-founder and part of the International Committee of the Non-Monogamies and Contemporary Intimacies conferences. He is interested in research about sexualities, BDSM and new technologies, and his work (artistic, activist and academic) can be found on www.danielscardoso.net