About ENTITLE
ENTITLE is an EU-funded Initial Training Network under the Marie Curie action of FP7. It is coordinated by ICTA at the Autonomous University of Barcelona with the collaboration of 8 Universities, 2 Non-governmental organizations and 1 Environmental consultancy. ENTITLE will train 18 researchers in the emerging inter-disciplinary field of Political Ecology.
The scientific / organizing committee of UNDISCIPLINED ENVIRONMENTS conference is formed by:
Marco Armiero (co-chair)
Stefania Barca (chair)
Laura Centemeri
Santiago Gorostiza
Lucie Greyl
Emanuele Leonardi
Susanna Lidstrom
Felipe Milanez
Irina Velicu
Christos Zografos
Amita Baviskar
Maria Kaika
Giorgos Kallis
Joan Martínez Alier
Stephanie Roth
Boaventura de Sousa Santos
Erik Swyngedouw
You can contact us at entitleconference@politicalecology.eu
For more information on political ecology, the ENTITLE training activities and courses, check the ENTITLE website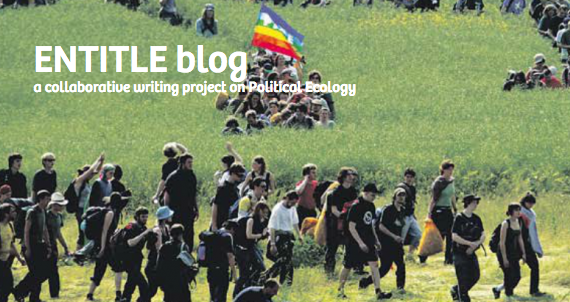 Check also the
Entitle blog
, a collaborative writing effort that looks at the world through the lens of political ecology. For us, Political Ecology is a perspective that seeks to understand who is involved in, and who benefits or loses from, how our environment is produced and reproduced. The blog was started in 2014 by the fellows of the ENTITLE FP7 (Marie Curie Action) project as an outlet to share, reflect on and discuss research and activist experiences, observations, methodologies, news, events, publications, art, music and other themes and objects related to political ecology.