SUBJECT AREA | OBJECTIVES | BACKGROUND
The doctoral programme Heritage of Portuguese Influence (Patrimónios de Influência Portuguesa - DPIP) works in an interdisciplinary basis within the international scene, where the heritage area is assuredly disciplinary. The approach used is a combination of analysing Architecture, Urban Planning, Cultural Studies, Literary Studies, History, Anthropology and Sociology. The students of the programme will hold a Doctoral degree in Cultural Studies or Architecture and Urban Planning, depending on the approach of the dissertation.
Thanks to the agreements entered into during the internationalization process initiated in 2013 with the support of Fundação Calouste Gulbenkian, the students can follow their doctoral programmes with joint supervision, and thus obtain their degree from the University of Coimbra and simultaneously from one or two other universities of the Network.
The third edition of the DPIP started in February 2015 and has an international format, with joint supervisions in Europe (University of the Algarve; University of Bologna; Paris-Ouest Nanterre La Défense University); in South America (Universidade Federal Fulminense in Brazil) and in Africa (Eduardo Mondlane University in Mozambique). Collaborative partnerships are available with UNESCO; Fundação Calouste Gulbenkian; Camões - Institute for the Cooperation and Language; Association IVERCA — Tourism, culture and environment, Maputo, Mozambique; Association Tchiweka of Documentation and Dance Studio of Angola Luanda, Angola; M_EIA (University Institute of Art, Technology and Culture) of Cape Verde.
Students of the DPIP currently develop their work in research missions in Angola, Brazil, Cape Verde, Macau, Malaysia, Morocco, Mozambique, Japan, India, São Tomé and Príncipe, Sri Lanka and Timor, as well as with Portuguese speaking communities in the traditionally designated emigration territories.
The proposed thinking expansion, as well as its post-colonial, north-south dialogue approach, places this doctoral programme at a superior level of reflection, research and scientific production which is unique in Europe. This programme, based on student and teacher mobility, aims at creating small and large teams and a critical mass capable of funding a think tank in the area of Heritage of Portuguese Influence, looking at "heritage" as a cultural as well as political concept. In academic terms, it converts into degrees in Cultural Studies and Architecture and Urban Planning, in a comprehensive training programme capable of producing specialized consultants for the provision of services in these areas.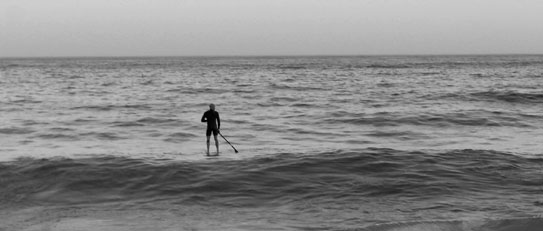 The PhD students must have diverse base-degrees and curricula in their original scientific and geographic areas. Hence the importance of the Programme's internationalization strategies, aiming to build a research and training network about Heritages. In addition to the general objectives of advanced training in research methods and knowledge production, students are encouraged to develop networking skills. A multiplier effect of this field of study should be generated in this way. Students are also expected to develop very wide cultural frameworks on the subject, as well as a deep knowledge of the geography, the places, the resources and the narratives which constitute this cultural universe. For this reason, it is crucial that they develop a solid theoretical basis about the themes "memory" and "representation". It is crucial that they become able to develop cooperation actions within the various themes and territories of the Heritages pf Portuguese Influence.
DPIP stems from interdisciplinary dialogue between various CES researchers, linking research interests of its two research groups: Humanities, Migration and Peace Studies and Cities, Cultures, and Architecture, along with experts from other Portuguese and foreign institutions of various fields. Noteworthy in this dialogue stand:
a) The previous work of António Sousa Ribeiro and Margarida Calafate Ribeiro in the doctoral programme "Postcolonialisms and Global Citizenship" and the António Sousa Ribeiro's work on the basic concepts of the Doctoral Programme "Cultural Heritages of Portuguese Influence", such as memory, in its various declensions, identity, testimony, inheritance, postcolonialism among others and Margarida Calafate Ribeiros reflections on Portugal and its empire, summarized, among others, in the book a Uma História de Regressos: império, guerra colonial e pós-colonialismo [A History of Returns: empire, colonial war and post-colonialism].
b) The long term work of Paulo Varela Gomes and Walter Rossa on the history of Portuguese architecture and urbanism in the world, with special focus on the East, which had its first big assay during the development of the MA programme in "Architecture, Territory and Memory" at the Department of Architecture of the University of Coimbra, and as its more recent result the coordination writing of a considerable part of Património de Origem Portuguesa no Mundo: arquitetura e urbanismo [Heritage of Portuguese Origin in the World: architecture and urbanism], edited by José Mattoso and produced by the Calouste Gulbenkian Foundation, and later on then converted into the interactive website of Heritage of Portuguese Influence/ Património de Influência Portuguesa (hpip.org).
During 2009, a process was formally developed: first with the approval of the various instances of UC, followed by the process of accreditation by the Agency for Assessment and Accreditation of Higher Education (A3ES) in March 2010 (Processo nº NCE/09/01387). The first edition of the programme began in 2010 (2010-2014) and the second in 2012 (2012-2016).
For the second edition of 2012, a cooperation agreement with the University of Algarve was concluded, through the Odebrecht/Capistrano de Abreu Chair, having in view the beginning of the internationalization process.
In 2013, the DPIP was granted the 2013 Gulbenkian Programme Qualifying the New Generations/Innovative Projects in Education of the Calouste Gulbenkian Foundation Award, which consisted in the financing of the construction of DPIP's international version, supporting institutional meetings of the consortium, and the mobility of teachers and students, benefiting from short-term scholarships for the development of their research projects in international context.
The internationalization of the DPIP 3rd edition (2015-2019) articulates around the axel Europe-Brazil (Universidade de Coimbra and Universidade Federal Fluminense, Rio de Janeiro), and has as European partners the universities of the Algarve, Bologna and Paris Orest Nanterre La Defense and, in Africa, Universidade Eduardo Mondlane, in Mozambique. DPIP has Partnerships with: UNESCO; Fundação Calouste Gulbenkian; Camões – Instituto da Cooperação e da Língua; Associação IVERCA — Turismo, cultura e meio ambiente, Maputo, Moçambique; Associação Tchiweka de Documentação e Companhia de Dança de Angola Luanda, Angola; M_EIA (Instituto Universitário de Arte, Tecnologia e Cultura), Cabo Verde.
DPIP's internationalization is articulated around the axis Europe-Brazil (University of Coimbra and Fluminense Federal University, Rio de Janeiro), and with its European partners, the Universities of Algarve, Bologna and Paris Ouest Nanterre La Defense and in Africa with the Eduardo Mondlane University, Mozambique. Still forthcoming is the possibility of articulation with the Agostinho Neto University and the University of Cape Verde, as well as a collaboration in the East, with special focus on India, Macau and East Timor.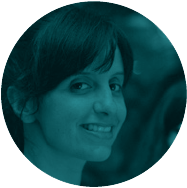 "I arrived at CES with very limited objectives and focuses. However, I ended up engaging with a wider universe, multicultural and interdisciplinary. The Programme promotes a rich and full academic learning experience, with excellent professors, with whom I have the privilege to work."
Marcela Santana, all but dissertation (Brazil)