News
CES participates in the training of judges in Angola
July 2019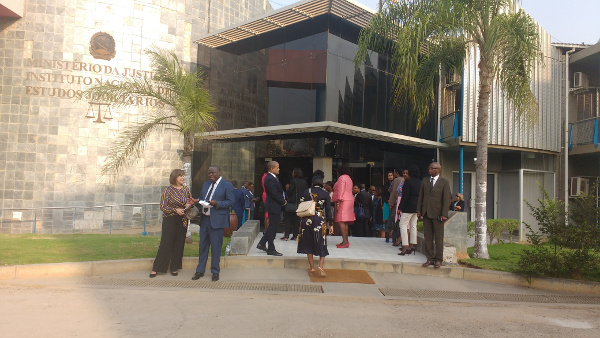 The Centre for Social Studies (CES) of the University of Coimbra, through its Permanent Observatory for Portuguese Justice (OPJ), in partnership with the National Institute for Judicial Studies of Angola (INEJ), was responsible for organising the first training course for Judges applying for the post of Judge of the Courts of Appeal of Benguela and Luanda.
The training programme, which took place in the Angolan capital between April and July this year and coordinated by Conceição Gomes and Carlos Nolasco (CES/OPJ), sought to deepen a judicial culture and practice committed to quality, efficiency, ethics. and the transparency of justice. It also emphasized the principles of access to law and justice, the protection of human and fundamental rights and constitutional freedoms and guarantees, and encouraged the exchange of experiences and good practices.
The training staff included Portuguese and Angolan magistrates, university professors and researchers. In addition to this course, CES/OPJ also participates in the organising other courses for prosecutors, court clerks and judges of first instance courts. This training programme for judicial professionals is part of the ongoing Angolan justice reform.
Also noteworthy is the long-standing connection of CES/OPJ with the process of reform of Angolan law and justice, documented in several reports and books previously made available, highlighting "A Luta pela relevância social e política: os tribunais judiciais em Angola" (2012) and "A justiça em recurso" (2015). Since the mid-2000s, OPJ has been conducting studies, in partnership with the Faculty of Law of the Agostinho Neto University of Luanda, on various aspects of the Angolan justice system, with emphasis on supporting map and organisational judicial reform, through drafting reports, various programme proposals and draft laws.