---
---

On-site training Course
Regulation (EU) No 650/2012 of the European Parliament and of the Council of 4t July - Reflections on succession matters. The European Certificate of Succession.
January 17, 2020, 10h00
OPORTO | Centro Cultural e Desportivo dos Trabalhadores da Câmara Municipal do Porto - Rua Alves Redol, 292 >> Open Registrations
---
ESCOLA DE INVERNO DO PROGRAMA DE INVESTIGAÇÃO EPISTEMOLOGIAS DO SUL E GENDER WORKSHOP
Winter School Feminist Ecologies of Knowledges II - Knowledges and practices for C[are]tizenship

27 a 31 de janeiro de 2020
CES-Sofia
Read more
---
On-site training Course
The new Adult Accompaniment scheme - disruption or continuity?!
January 31, 2020, 10h00
CES | Lisbon (Picoas Plaza | Rua Viriato, lojas 117 e 118) >> Open Registrations
---
Advanced Training Course
Children's Rights | In theory and practice: an introduction
21-22 February 2020, 10am-5pm
CES | Lisbon >> Open Registrations
Read more
---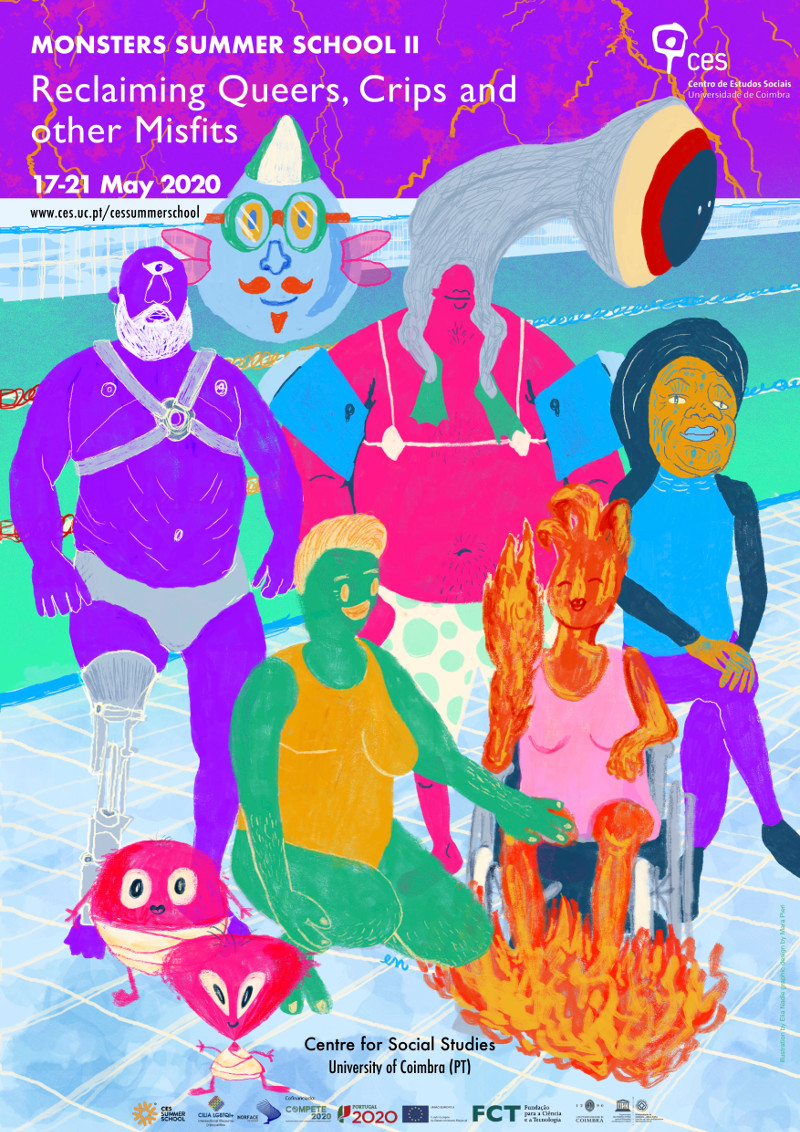 Monsters Summer School II
Reclaiming Queers, Crips and Other Misfits
May 17 to 21, 2020
Centre for Social Studies | University of Coimbra (Portugal) >> Deadline for applications: 10 JAN 2020
Read more
---
CES Summer School
Epistemologies of the South VI
June 25 to July 3, 2020
Curia (Portugal) >> apllications are now open
Read more
---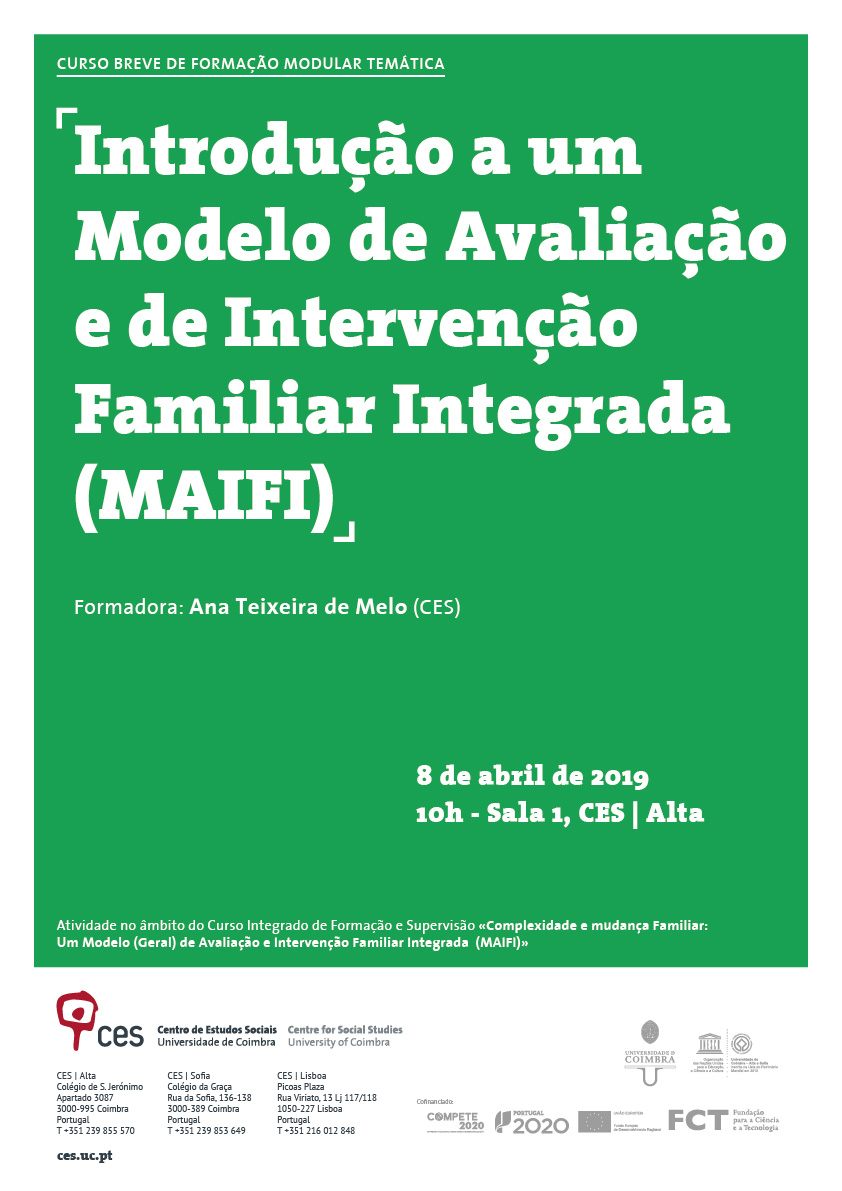 Advanced Integrated Training and Supervision Course
Complexity and family change: a (general) model of evaluation and integrated family intervention (MAIFI)
2019-2021
CES | Alta
Read more
---