---
---

On-site training Course
Notarial and registration issues in insolvency proceedings
November 22, 2019, 09h30
CES | Lisbon (Picoas Plaza | Rua Viriato, lojas 117 e 118) >> Open Registrations
---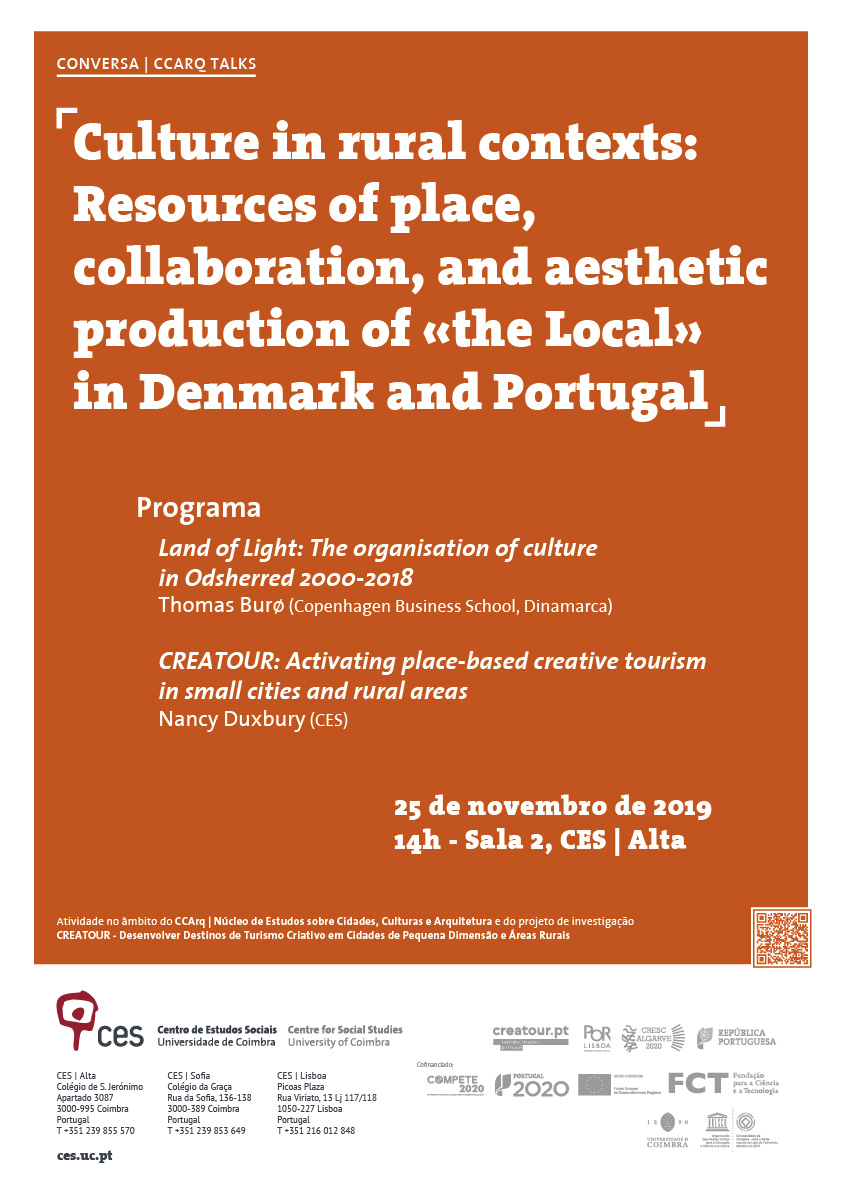 CCArq Talks
Culture in rural contexts: Resources of place, collaboration, and aesthetic production of "the Local" in Denmark and Portugal
Nancy Duxbury
Thomas Burø
November 25, 2019, 14h00
Room 2, CES | Alta
Read more
---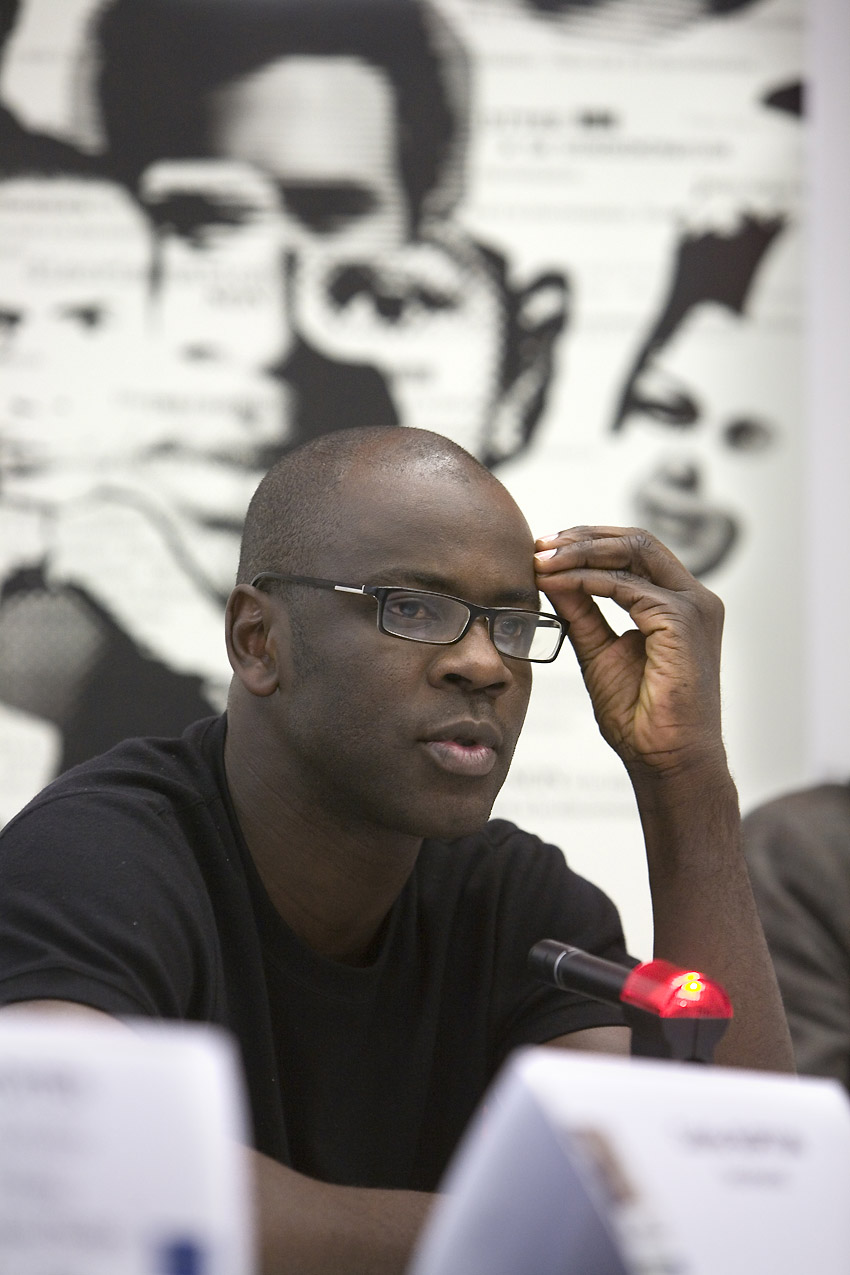 Lecture
Education Against Racism
Lilian Thuram (Fundação Lilian Thuram)
November 26, 2019, 18h00
Reitoria Auditorium, Universidade of Coimbra
---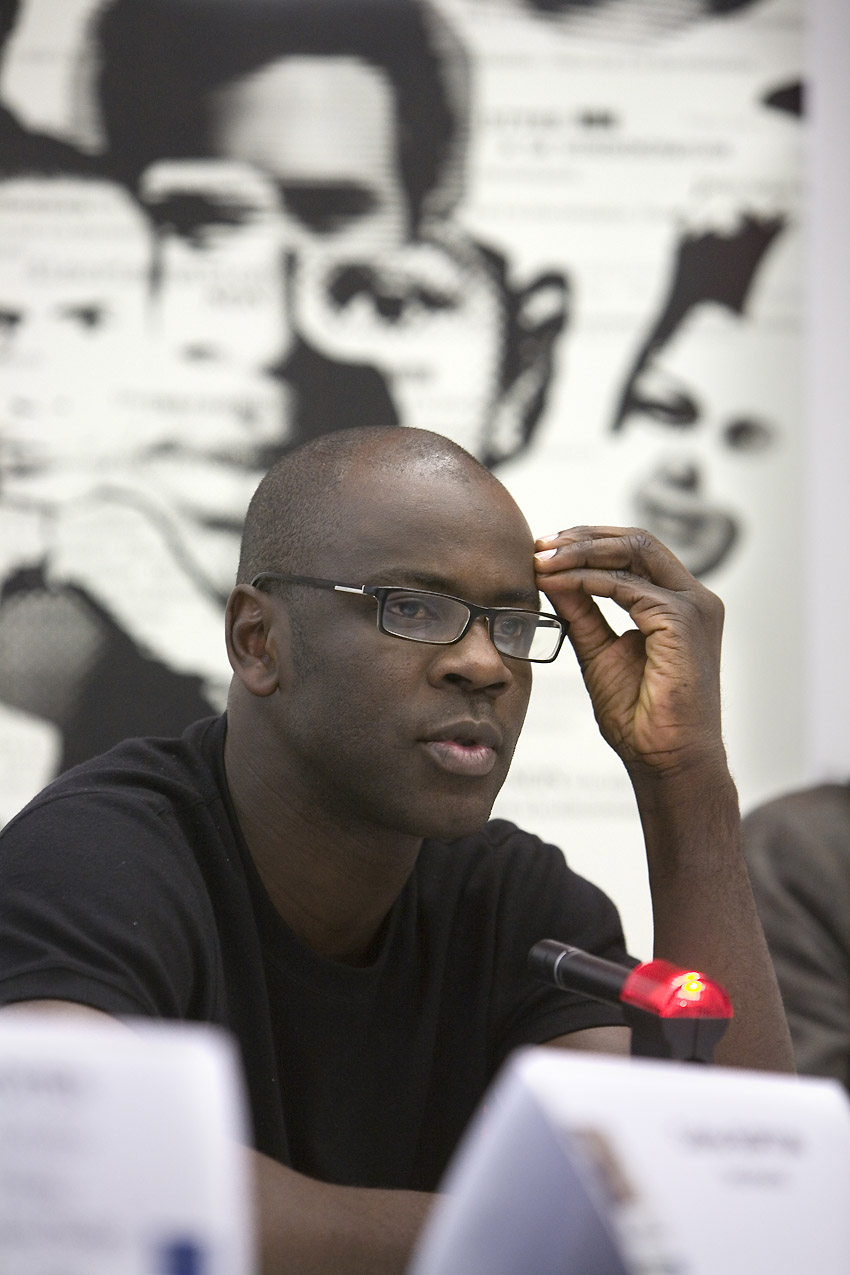 Lecture
Education Against Racism
Lilian Thuram (Fundação Lilian Thuram)
November 27, 2019, 18h30
Calouste Gulbenkian Foundation (Lisbon)
---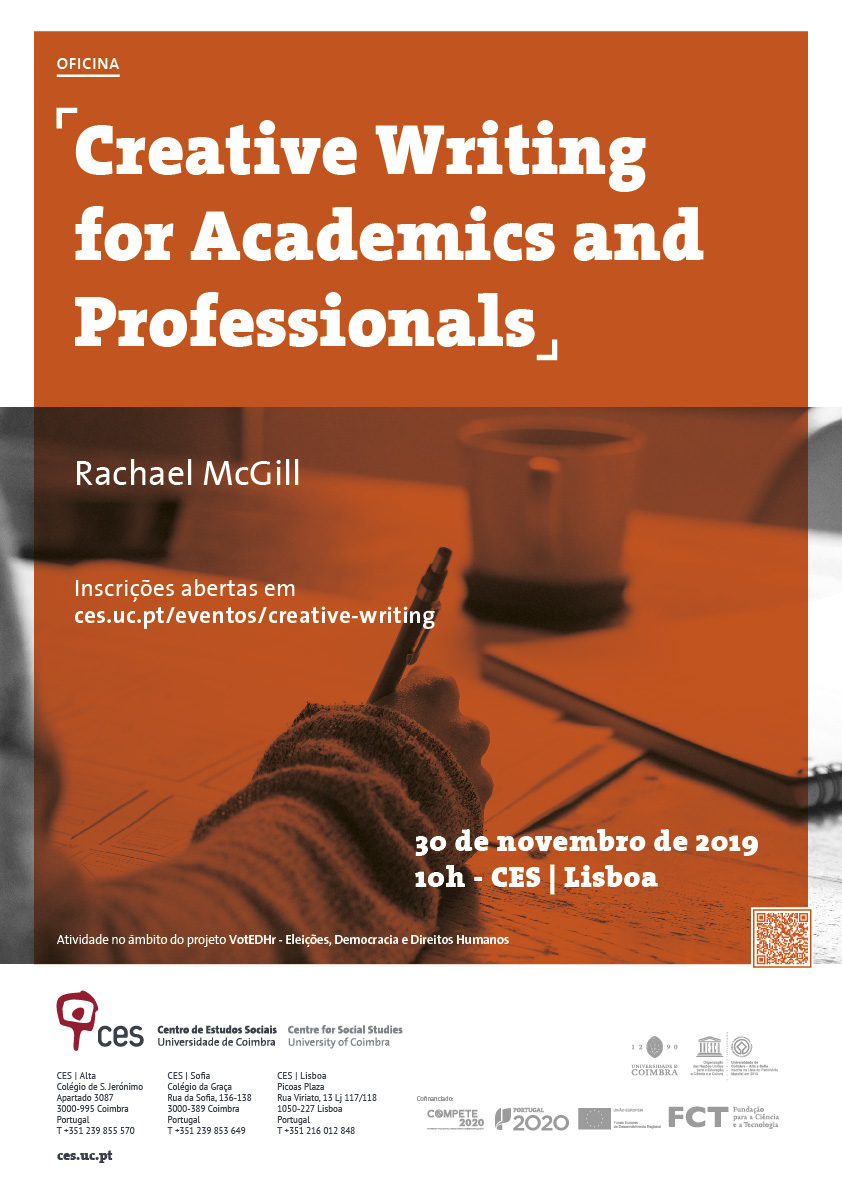 Workshop
Creative Writing for Academics and Professionals
Rachael McGill
November 30, 2019, 10h00
CES | Lisbon >> Open Registrations
Read more
---
Lectures/Debate about Digital Culture
Black Box - Stories of the Future
Areti Markopoulou
Georg Vrachliotis
Gramazio Kohler
Mário Carpo
December 4, 2019
Teatro Municipal Rivoli (Porto)
---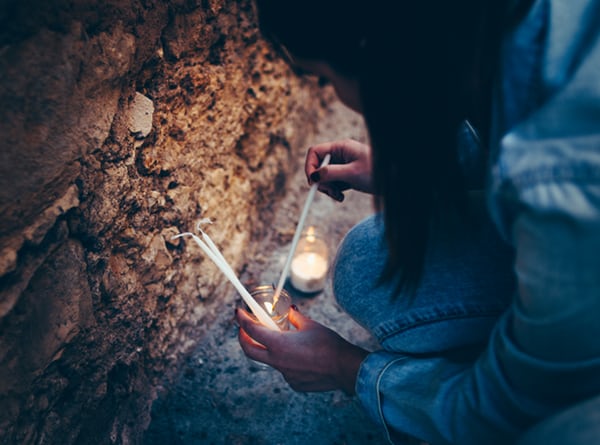 Workshop
Populism, Religion and Gender – tensions and entanglements
December 4 and 5, 2019
University of Bergamo (Italy)
Read more
---
Conference
Recent developments in financialised semi-peripheries
December 5, 2019, 10h00
Room 1, CES | Alta
Read more
---
On-site training Course
Entitlement and partition by inheritance and divorce succession. Partition in life. The partition of social assets.
December 7, 2019, 10h00
CES | Alta (Coimbra) >> Open Registrations
---
Lecture
Border as Method
Sandro Mezzadra (Universidade de Bolonha)
December 11, 2019, 14h00
Teatro Paulo Quintela, Faculty of Arts and Humanities of the University of Coimbra
Read more
---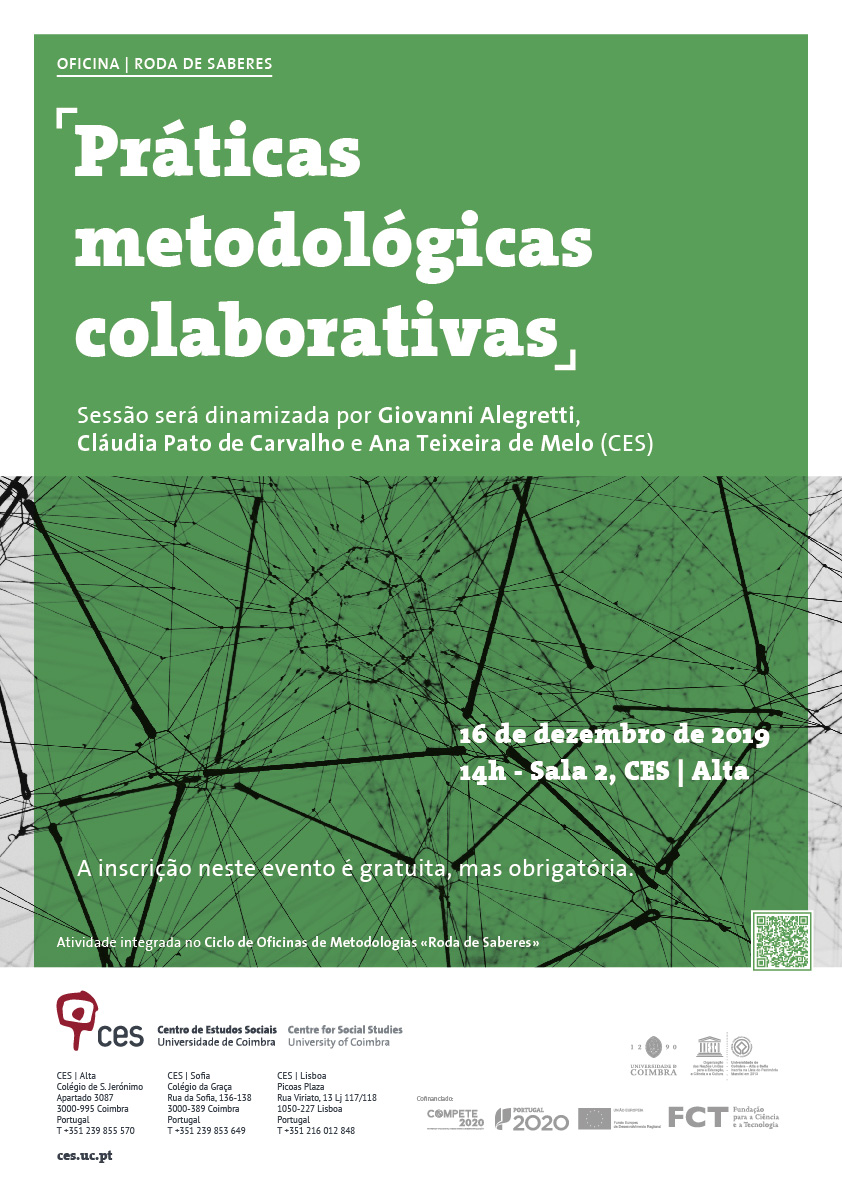 Workshop | Roda de Saberes
Collaborative methodological practices
December 16, 2019, 14h00
Room 2, CES | Alta >> Open Registrations
Read more
---
Political Ecology Reading Group series 2019-2020
Climate and social struggle: a critical reading of Andreas Malm's «The Progress of this Storm. Nature and Society in a Warming World»
Emanuele Leonardi
Jonas Van Vossole
December 17, 2019, 14h30
Room 2, CES | Alta
Read more
---
On-site training Course
Regulation (EU) No 650/2012 of the European Parliament and of the Council of 4t July - Reflections on succession matters. The European Certificate of Succession.
January 17, 2020, 10h00
OPORTO | Centro Cultural e Desportivo dos Trabalhadores da Câmara Municipal do Porto - Rua Alves Redol, 292 >> Open Registrations
---
Political Ecology Reading Group series 2019-2020
Food justice and the peasant question in Europe

Irina Velicu (CES)
January 22, 2020, 14h30
Room 2, CES | Alta
Read more
---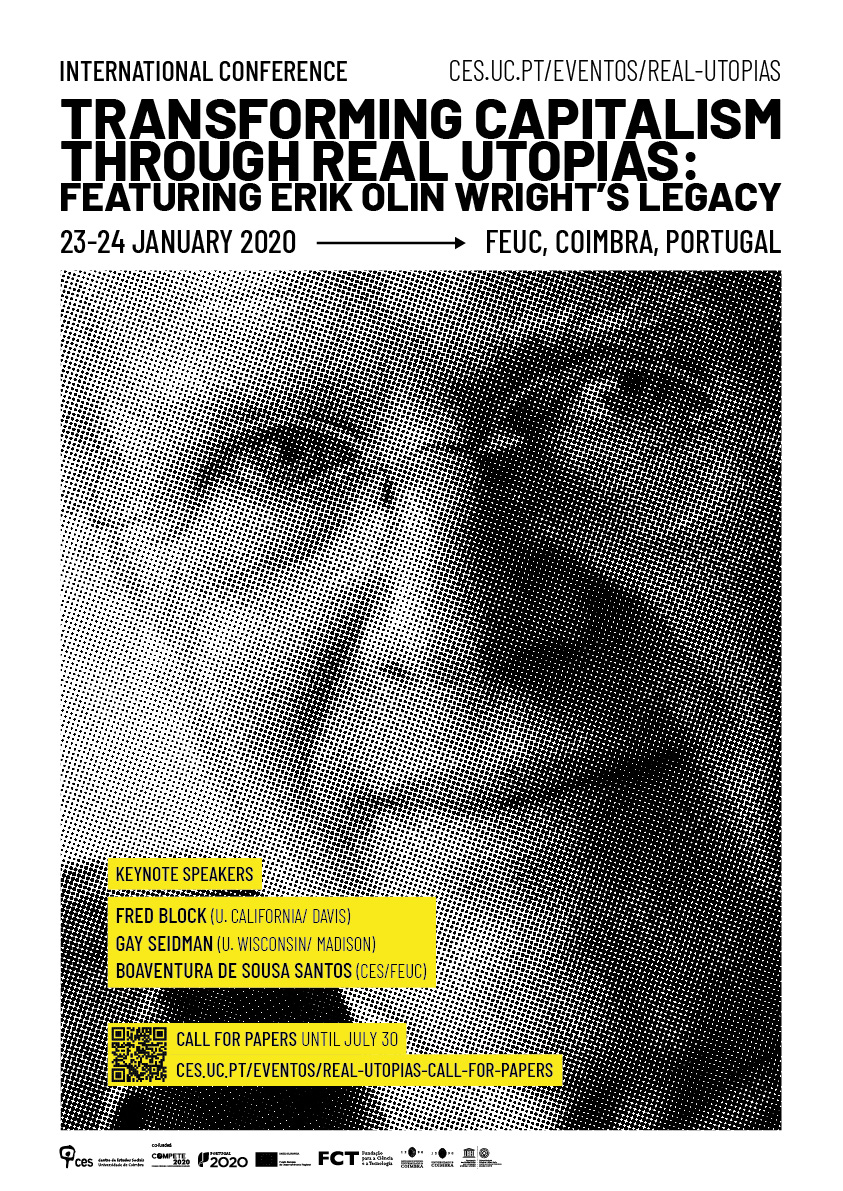 International Conference
Transforming Capitalism through Real Utopias. Featuring Erik Olin Wright's legacy
January 23 and 24, 2020
Faculty of Economics of the University of Coimbra >> Open Registrations
Read more
---
ESCOLA DE INVERNO DO PROGRAMA DE INVESTIGAÇÃO EPISTEMOLOGIAS DO SUL E GENDER WORKSHOP
Winter School Feminist Ecologies of Knowledges II - Knowledges and practices for C[are]tizenship

27 a 31 de janeiro de 2020
CES-Sofia
Read more
---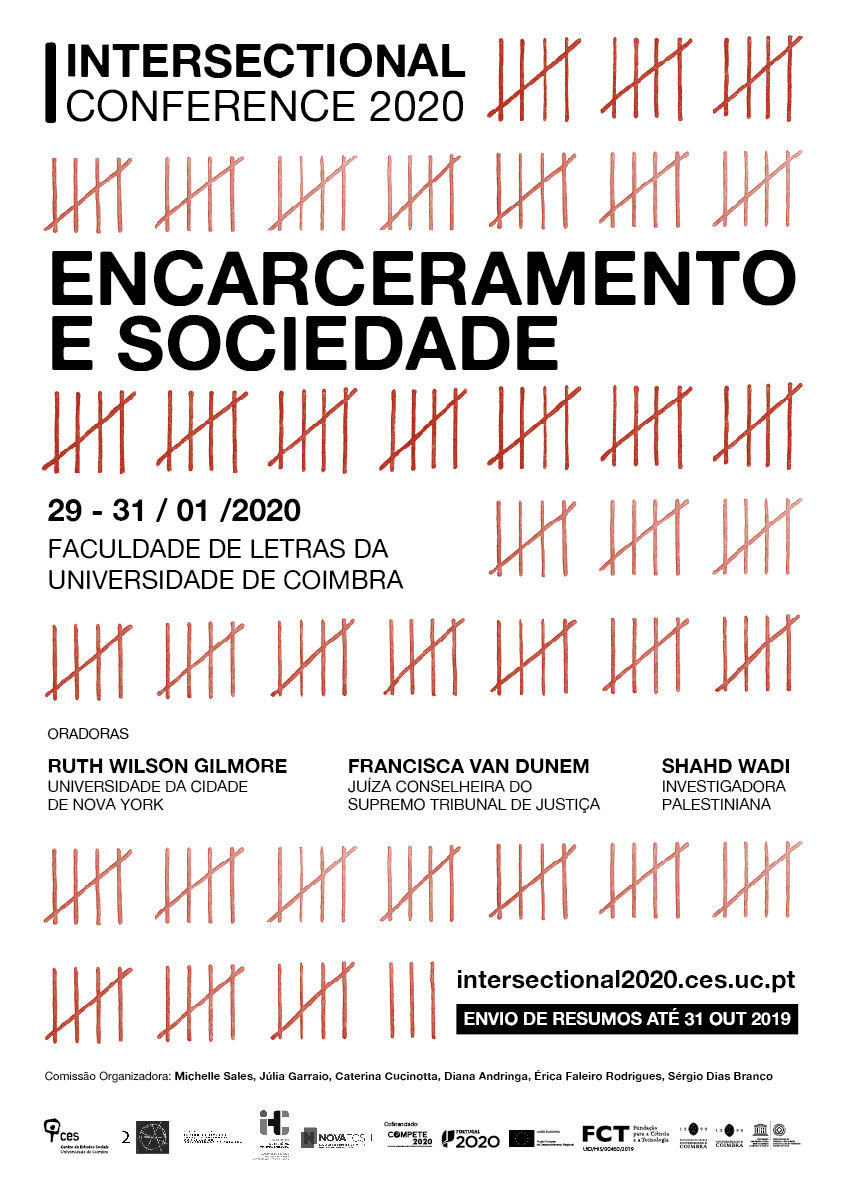 I Intersectional Conference 2020
Encarceramento e sociedade
January 29 to 31, 2020
Faculty of Arts and Humanities, University of Coimbra >> Call for papers until 15 November 2019
Read more
---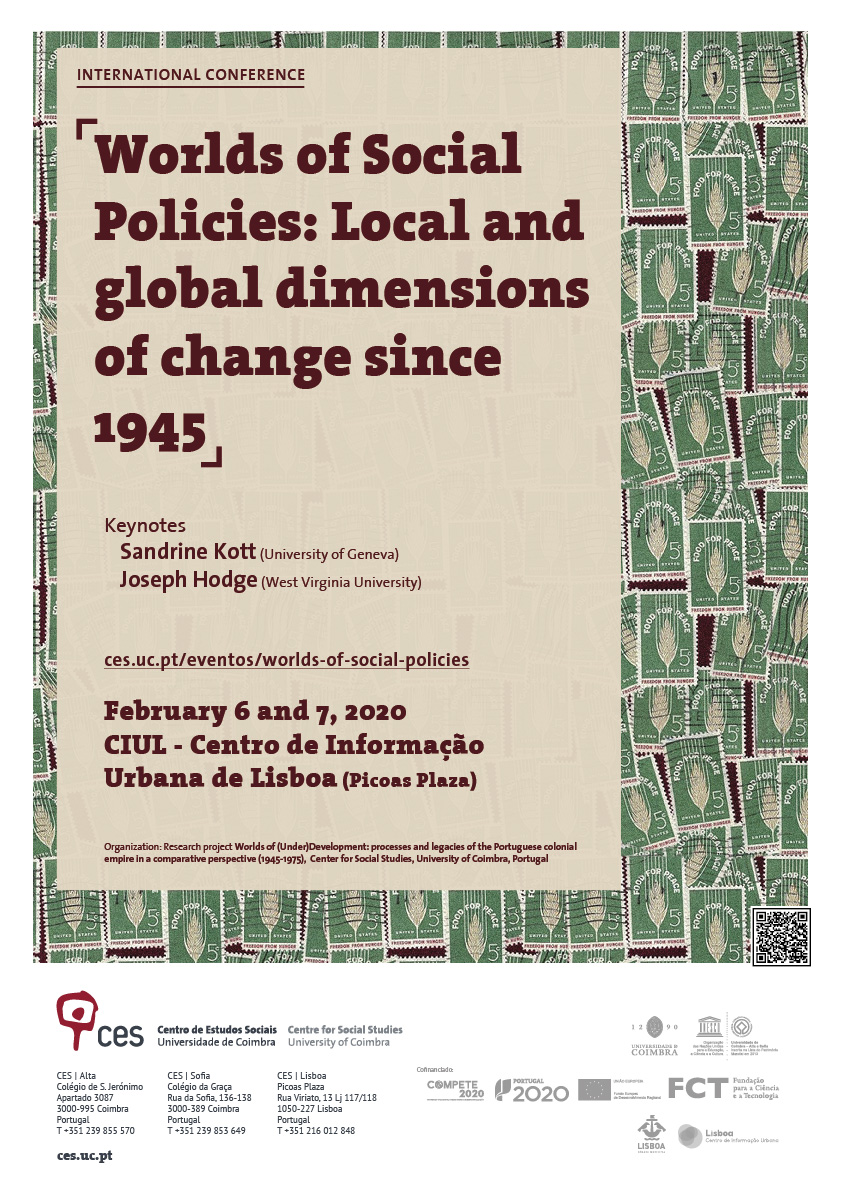 International Conference
Worlds of Social Policies: Local and global dimensions of change since 1945
February 6 and 7, 2020
Centro de Informação Urbana de Lisboa (CIUL) >> Call for papers is now open >> Open Registrations
Read more
---
Political Ecology Reading Group series 2019/2020
Ecologia política e decolonialidade: uma leitura crítica de Arturo Escobar's «Designs for the Pluriverse. Radical Interdependence, Autonomy, and the Making of Worlds»
Lúcia Fernandes
Marco Malagoli
February 20, 2020, 14h30
Room 2, CES | Alta
Read more
---