---
---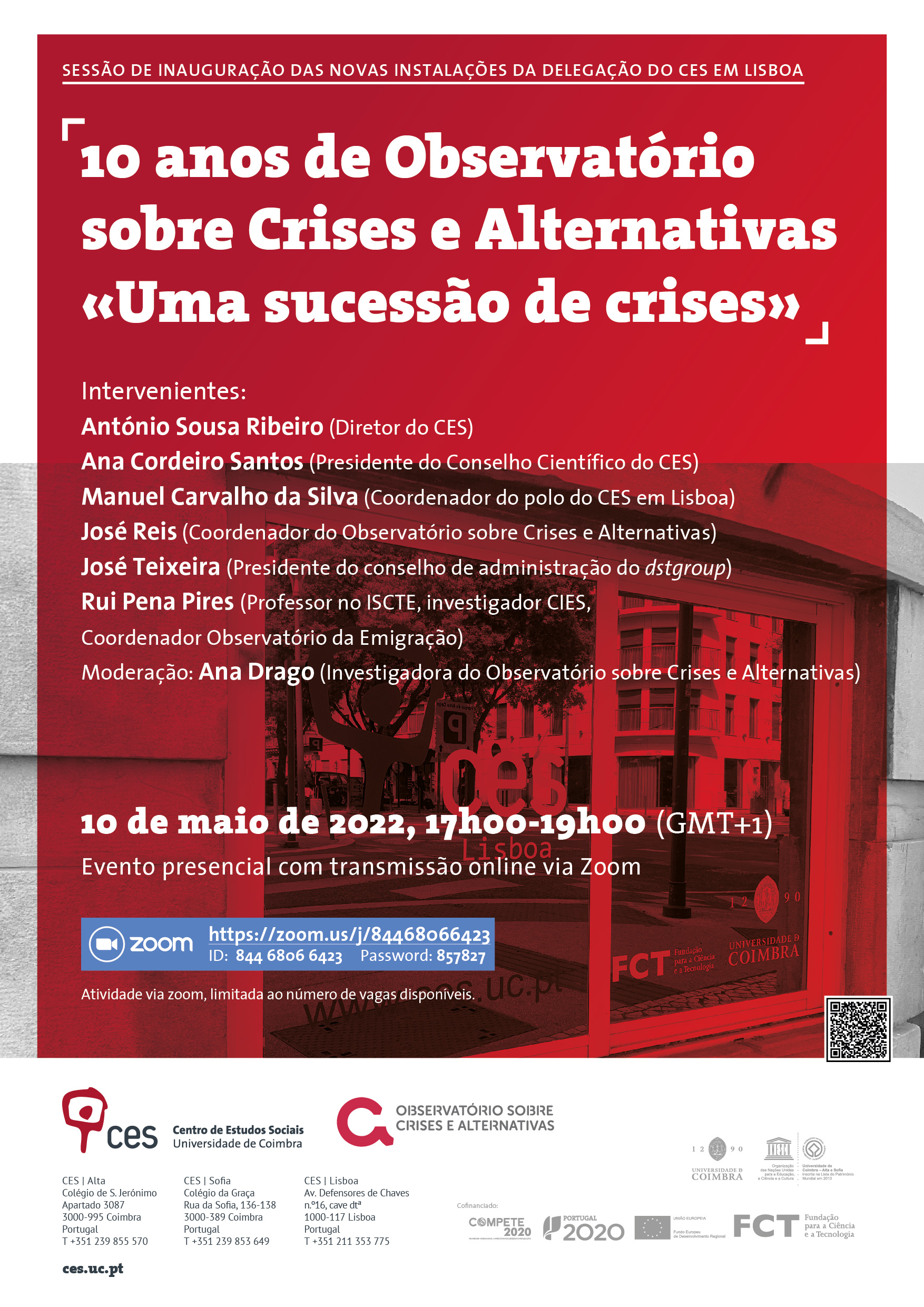 INAUGURATION OF THE NEW PREMISES OF THE CES DELEGATION IN LISBON
10 years of the Observatory on Crises and Alternatives «A succession of crises»

May 10, 2022, 17h00-19h00 (GMT+1)
Face-to-Face event with online broadcasting via Zoom
Read more
---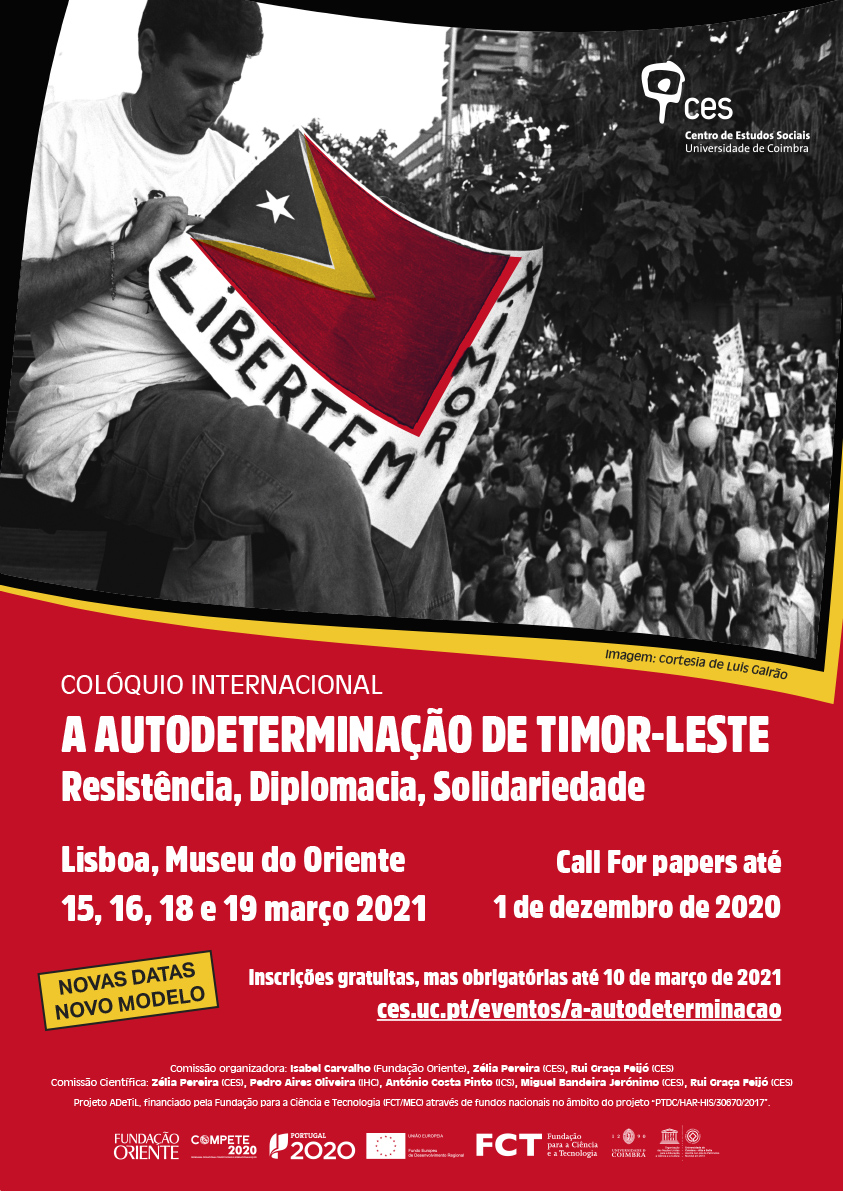 International Conference
The self-determination of Timor-Leste: Resistance, Diplomacy, Solidarity

15, 16, 18, 19 March 2021, 9h30-13h00 / 14h30-18h00
Online+ Museu do Oriente (Lisbon)
Read more
---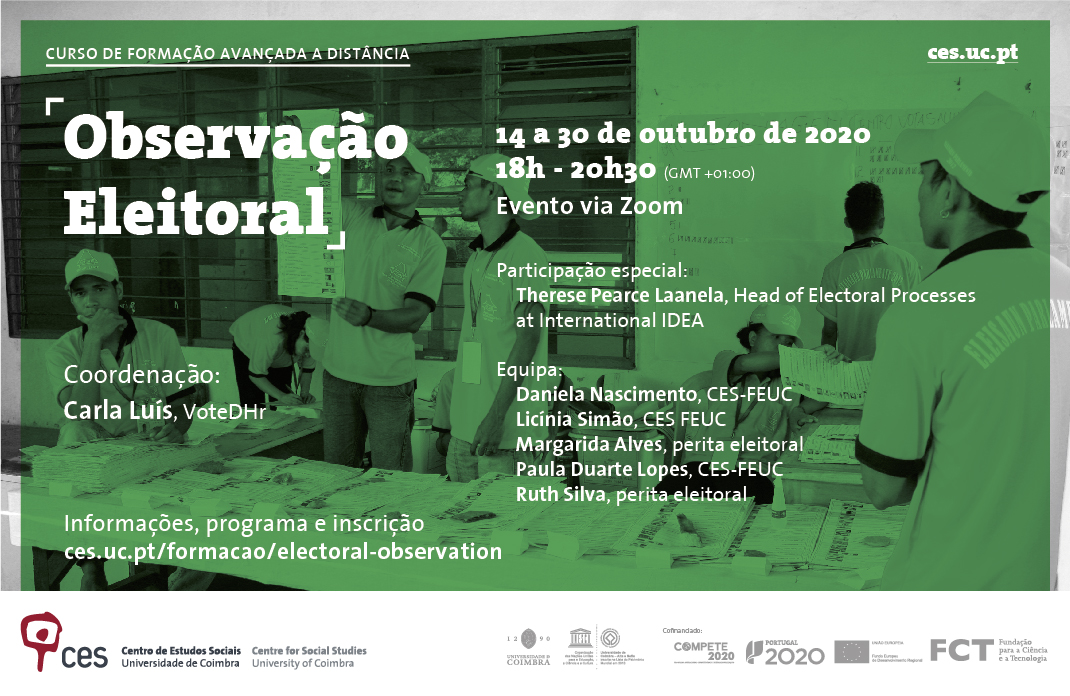 E-learning Course
Electoral Observation

14, 15, 16, 21, 22, 23, 28, 29, 30 October 2020, 6:00-8:30pm
Online
Read more
---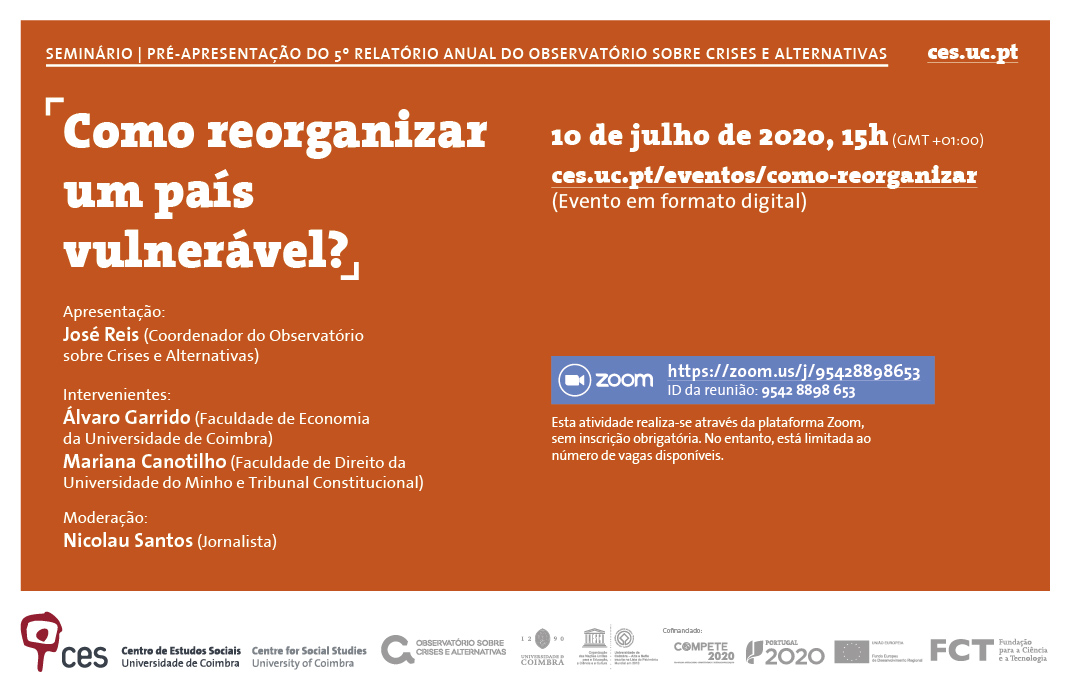 Seminar | Preliminary presentation of the 5th annual report of the Observatory on Crisis and Alternatives
How to reorganize a vulnerable country?

July 10, 2020, 15h00 (GMT +01:00)
Online event
Read more
---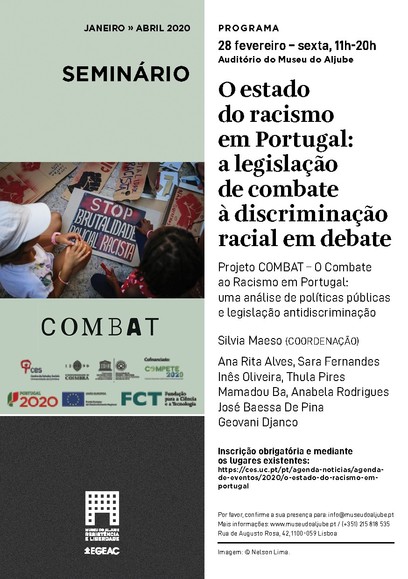 Seminar
The State of Racism in Portugal: debating the anti race discrimination law

February 28, 2020, 11h00
Museum of Aljube Resistance and Freedom (Lisbon)
Read more
---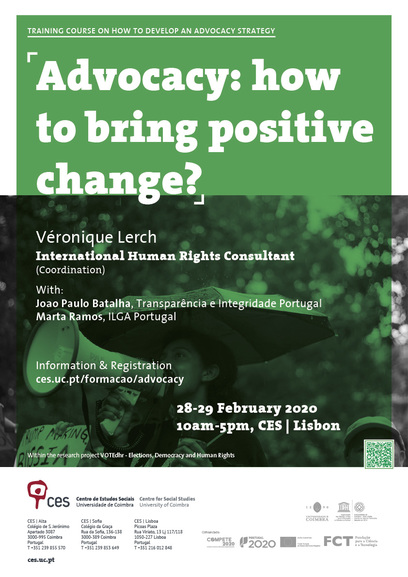 Training course on how to develop an advocacy strategy
Advocacy: how to bring positive change?


February 28 and 29, 2020, 10h00-17h00
CES | Lisbon
Read more
---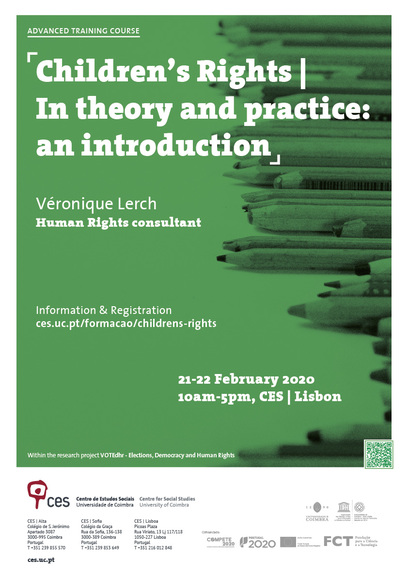 Advanced Training Course
Children's Rights | In theory and practice: an introduction

21-22 February 2020, 10am-5pm
CES | Lisbon
Read more
---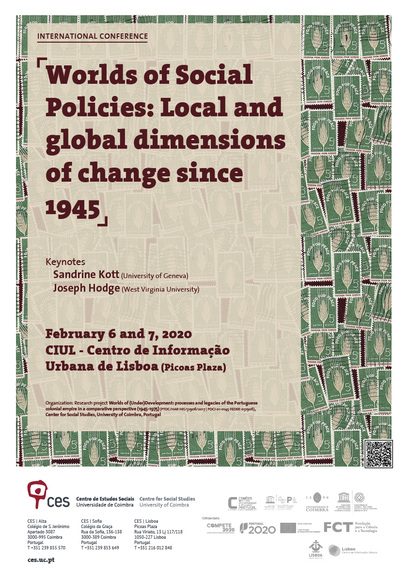 International Conference
Worlds of Social Policies: Local and global dimensions of change since 1945

February 6 and 7, 2020
Centro de Informação Urbana de Lisboa (CIUL)
Read more
---
On-site training Course
The new Adult Accompaniment scheme - disruption or continuity?!

January 31, 2020, 10h00
CES | Lisbon (Picoas Plaza | Rua Viriato, lojas 117 e 118)
---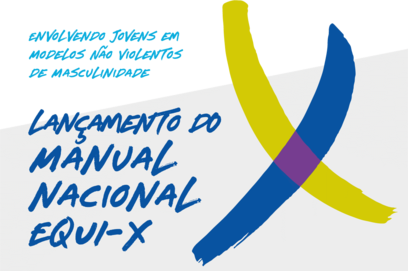 Lançamento e Apresentação pública do Manual Nacional EQUI-X
Engaging Youth in Non-Violent Models of Masculinities

December 13, 2019, 17h00
Centro de Informação Urbana de Lisboa (CIUL)
Read more
---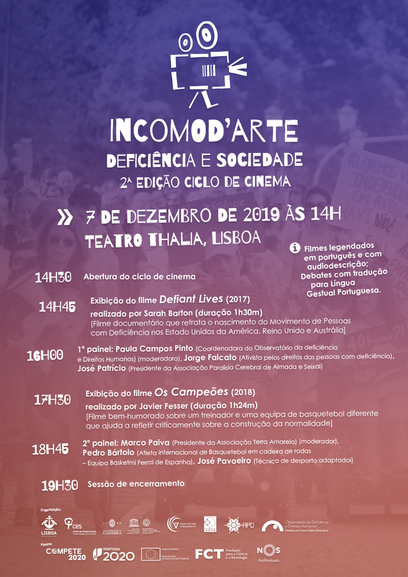 2nd Cinema Series
IncomodArte - Disability and Society

December 7, 2019, 14h00
Teatro Thalia (Lisbon)
Read more
---
On-site training Course
Notarial and registration issues in insolvency proceedings

November 22, 2019, 09h30
CES | Lisbon (Picoas Plaza | Rua Viriato, lojas 117 e 118)
---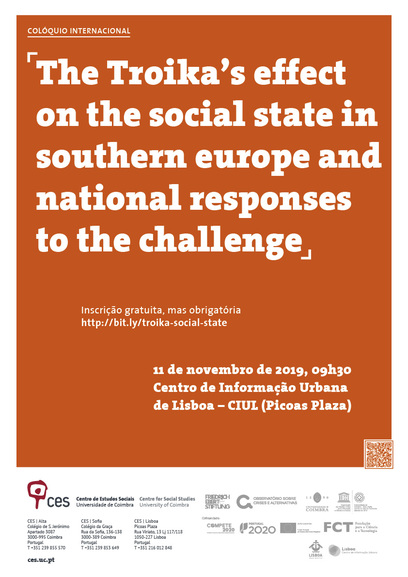 International Conference
The Troika's effect on the social state in southern europe and national responses to the challenge

November 11, 2019, 09h30
Auditorium, Centro de Informação Urbana de Lisboa (CIUL)
Read more
---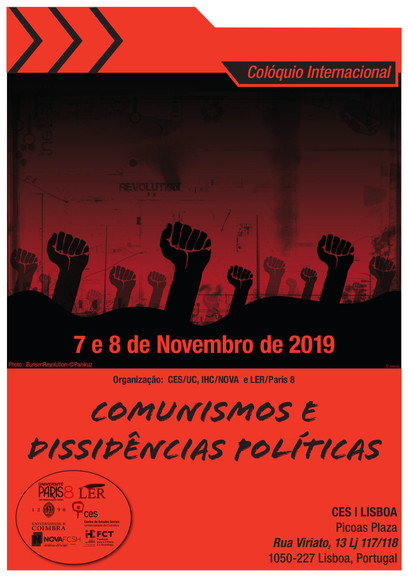 International Conference
Communisms and political dissent

November 7 and 8, 2019
CES | Lisbon
Read more
---
On-site training Course
Registration issues dependent on titles subject to land registration

October 18, 2019, 10h00
CES | Lisbon (Picoas Plaza | Rua Viriato, lojas 117 e 118)
---
On-site training Course
Titration of acts subject to compulsory land registration - The authenticated private document

October 4, 2019, 10h00
CES | Lisbon (Picoas Plaza | Rua Viriato, lojas 117 e 118)
---
On-site training Course
The procedure of the Administrative Act

September 13, 2019, 10h00
CES | Lisbon (Picoas Plaza | Rua Viriato, lojas 117 e 118)
---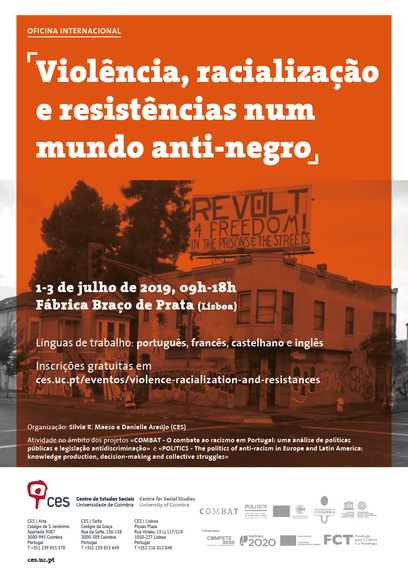 Internacional Workshop
Violence, racialization and resistances in an anti-black world

July 1 to 3, 2019, 09h00-18h00
Braço de Prata Factory (Lisboa)
Read more
---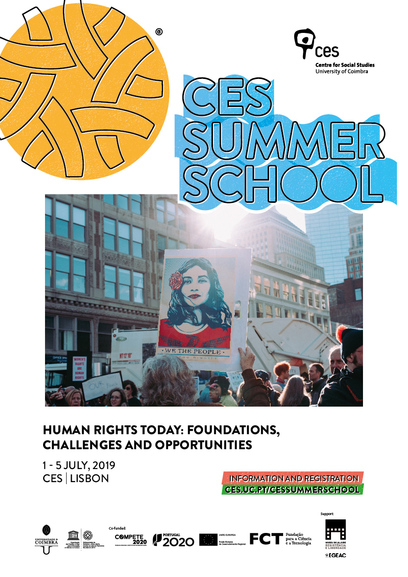 CES Summer School
Human Rights today: Foundations, challenges and opportunities

July 1 to 5, 2019
CES | Lisbon
Read more
---